It has been a while since I sat down to write an update! Life just seems to be busy and go by quickly.
Early summer I dropped off work to Cloud Gallery (in Orillia), Red Canoe Gallery (Port Carling) and Killarney Mountain Lodge. It was a busy weekend of driving.
In June, I set up a booth of student work at a new outdoor art show in my area called: Stoney Steps Artfest, in the village of Newburgh. I work with students who have developmental disabilities and many of them volunteered during the show and many were also successful in selling their paintings! It was a very windy day the Friday we set up my tent and unfortunately I got a call shortly afterwards, that our tent had blown across the field and was too damaged to use. Luckily the Phys.Ed. department of my school came to the rescue and lent me one of their tents.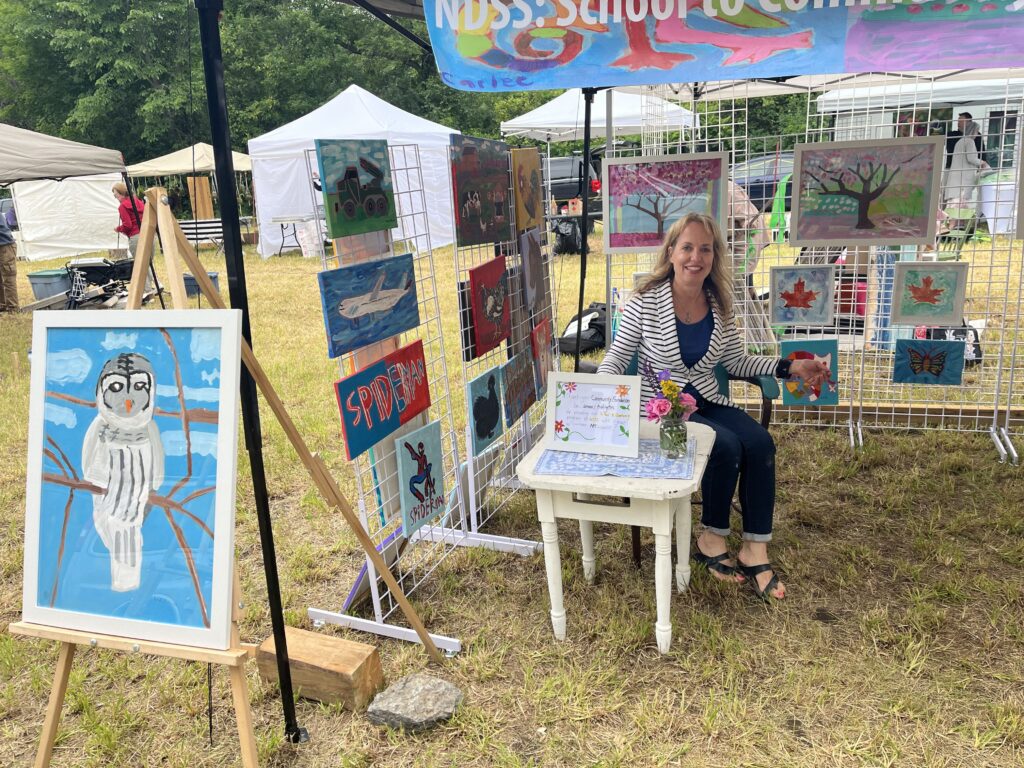 In June, I went on the annual Toronto Botanical Garden tour with my Mom, Sisters, aunt and nieces. It is a tradition I look forward to every year, with Covid, it had been cancelled for two years. My youngest sister, Alexis, is a Master Gardener and works at the show one of the weekend days.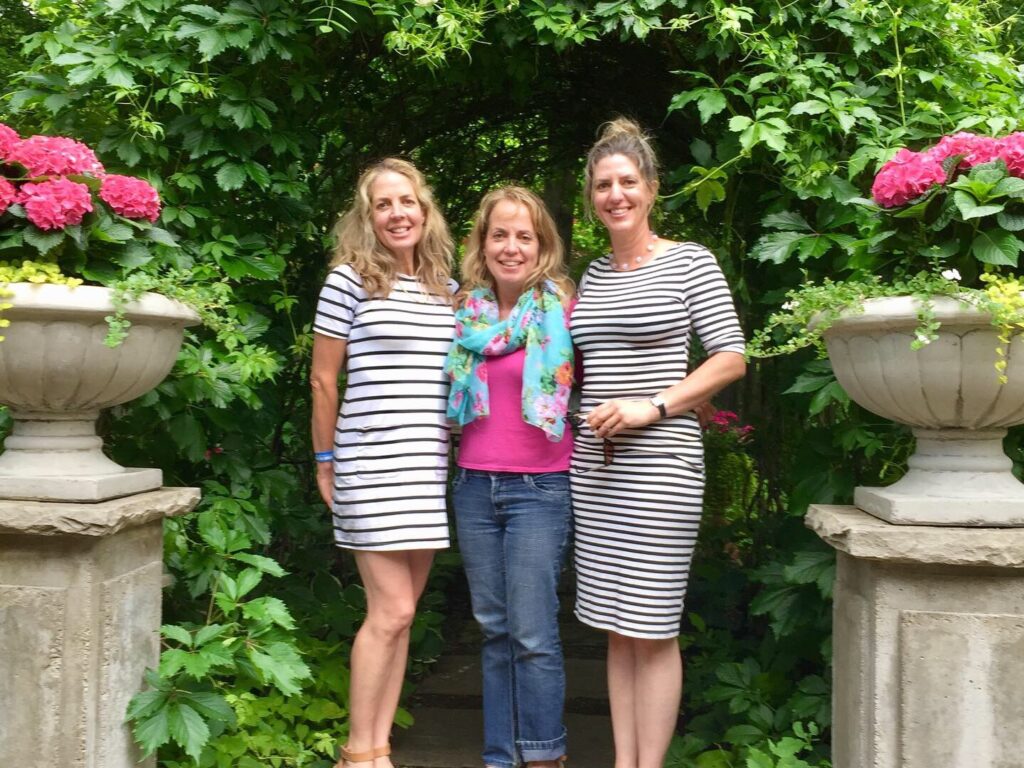 In July, I set off with 4 old high school friends for a three week adventure in Spain! We had planned this trip to celebrate our 55th birthdays, but with Covid it got delayed by one year. We explored Barcelona, walked one week of the Coastal Camino, and then spend a week in a beautiful white washed old apartment in the Catalan ocean-side village of  Cadaques (summer home of Salvador Dali) The weather was VERY hot. We spent a good part of our time in a heat wave with no air conditioning!
When I returned from Spain, I felt like painting with bright colours and I started painted a series of fall Algonquin paintings, using some hot colours that are not in reality all present in the landscape.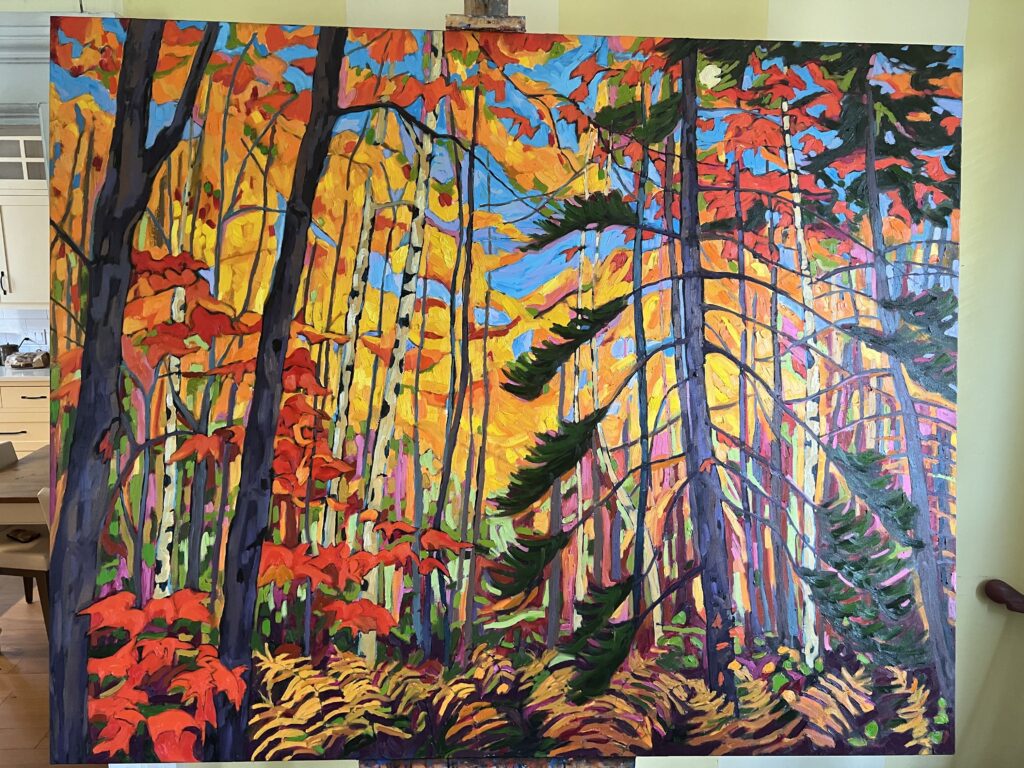 In August, I took my parents on a little getaway to the Quebec eastern townships. We visited this very charming old inn in North Hatley called Manoir Hovey. It was lovely being on the lake, amongst beautiful gardens and a lovely porch to sit out and dine on in the evenings. I also enjoyed kayaking and exploring the area and plan to paint a few of the views that inspired me.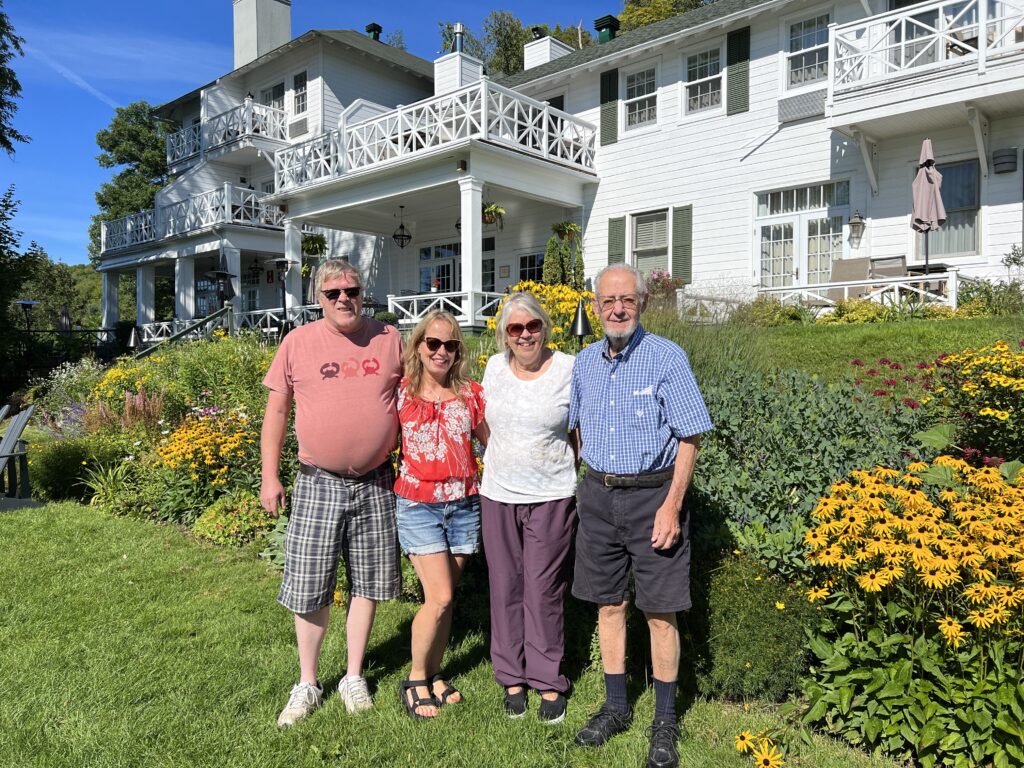 In August, my daughter Madelaine took a teaching job on Roatan, Honduras and left me with her husky/cross dog and two rabbits (on top of my two own border collies)! I feel like our home is a zoo! Twice a day I walk the three dogs around our town and have people ask me if I am a dog walker.
My youngest son Calum decided to take a break from school and he moved back home, so I am currently back living in a busy family home again.
In September, I returned to teaching at our local high school, and am back painting on evenings and weekends. The weather seemed to turn go from hot to cool suddenly and it really feels like fall.
Fall is such an enjoyable time to get outside and go for a hike to enjoy the fall colours. I hope I can manage to get a few hikes in while things still look beautiful. I went on one Thanksgiving hike with my son and dogs  to a local Conservations area called Sheffield Lake. It felt wonderful to walk through the woods and see all the changing colours.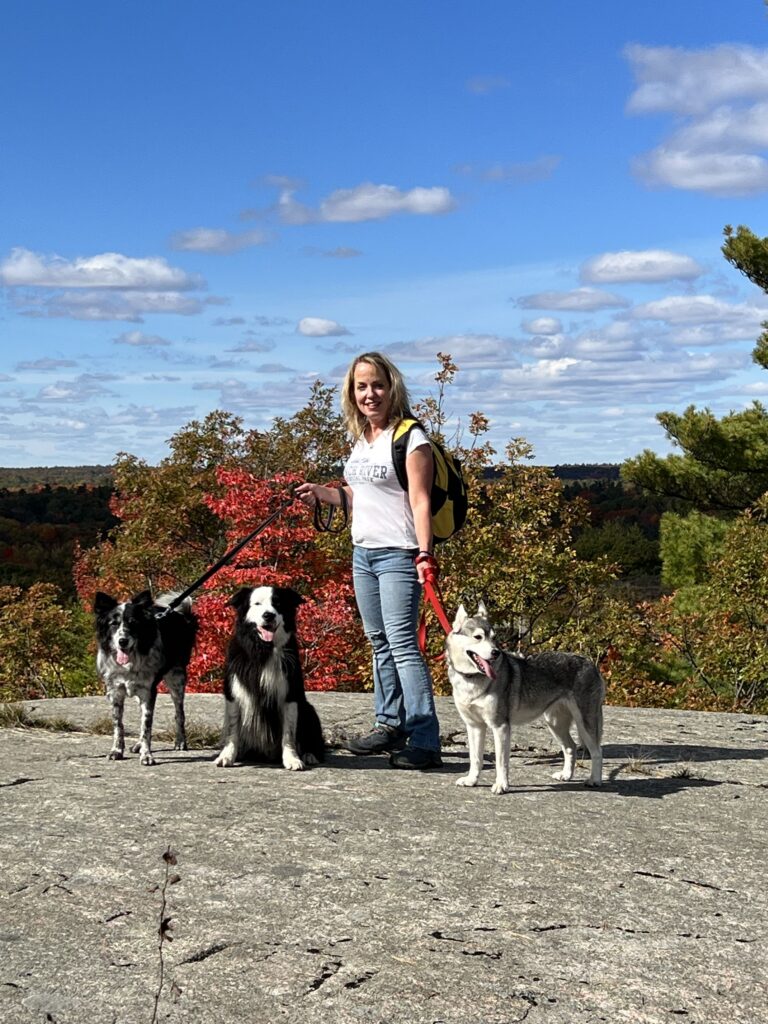 When fall comes each year, I also struggle with the lack of light in my house when I try to paint during the evenings. Last weekend I had an electrician who dropped by who told me it might be possible to install pot lights in the main room of our home, where I paint, without tearing out the drywall. I was so thrilled!  I left for the day and when I returned home, my room was brightly lit was pot lights. The light is life- changing for me! I feel so excited to be able to see colours better at night,  if I choose to paint. Photo is of me standing in front of a recent painting at 8pm with the new pot lights on…I can see!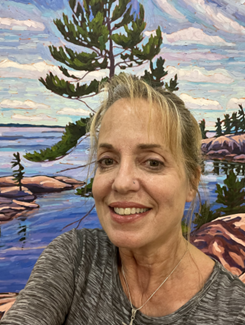 Happy fall!