Some of my work can now be viewed at Toronto's Petroff Gallery. I am excited to have a beautiful gallery represent me in the Toronto  area. Very convenient for Toronto people.
You should go check them out, as they have a variety of creations from paintings,  to other handmade items such as glass,  gorgeous jewellery,   and wooden pieces.
Their website is: https://www.petroffgallery.com/
Muskoka's Red Canoe Gallery continues to carry quite a number of my pieces.  Port Carling is such a charming little town. Carola, the owner of the gallery  is very knowledgeable and will even bring work to your cottage or home for you to try out.
Make sure to stop into Red Canoe if you are in Muskoka area. She also ships world wide if you cannot make it up there.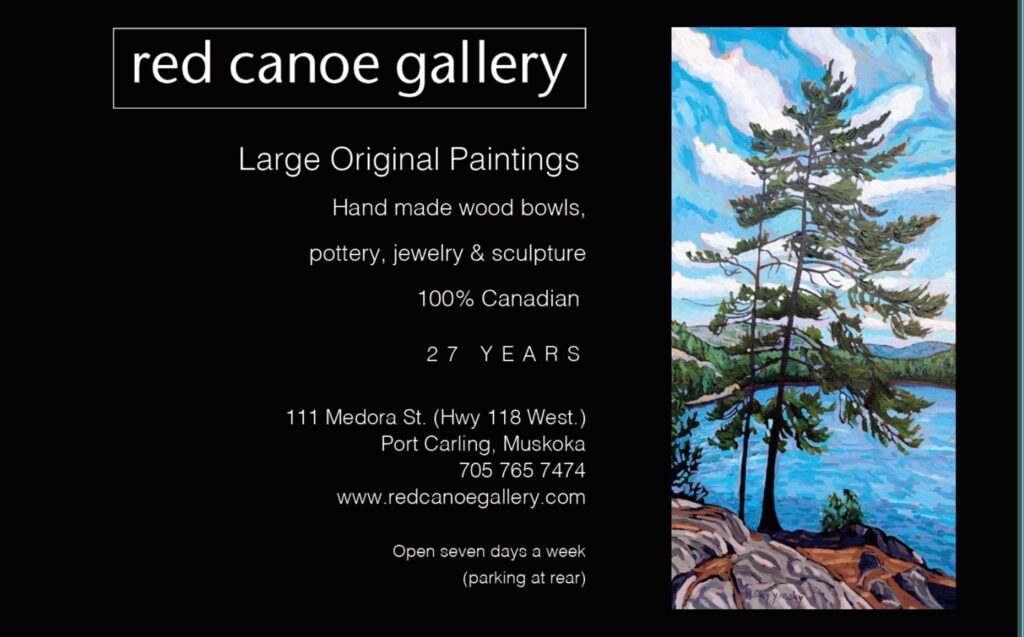 I am thrilled to now be represented by Cloud Gallery, a new gallery that just opened this spring in Orillia, Ontario.  Owned by father and son  Mark and Blake Fletcher, they are striving to represent art that has been inspired by the varied  beautiful Ontario landscapes.  It is a large gallery in restored older building with lots of windows and light.  The owners Mark and Blake are very friendly and helpful. Be sure to pay them a visit if you are in Orillia. You won't be disappointed.
From June to July 4th I participated in an international virtual art show (Coming Out) located at MADs Gallery in Milan, Italy! Images of works were projected onto large touch screens.
I also will now be displaying some work at The Lodge at Pine Cove on the beautiful French River.  This is a wonderful place to stay if you are looking for a nice getaway.
In Eastern Ontario, Kingston Glass Studio continues to carry my work. They also have stunning glassware and some gorgeous pottery. Be sure to check them out if you are in the Kingston area:
https://www.kingstonglassstudio.com/
The Waterfront   River Pub and Terrace is a nice restaurant built in an old stone building, on the Napanee River with a lovely outdoor patio. They usually carry a few of my paintings.
Stop in if you are in the Napanee area. And enjoy a nice meal in a charming setting.
https://www.thewaterfrontnapanee.com/
In Killarney area, The Killarney Mountain Lodge carries some of my work. Killarney is such a beautiful part of Ontario, if you have never been. Located on Georgian Bay right near the  La Cloche white quartz  mountains. Stunning scenery!  Many of my paintings have been inspired by this area. There are some great hiking trails at Killarney Provincial Park, a short drive from The Killarney Mountain Lodge. The Killarney Mountain Lodge is charming place to stay. They have built a giant log conference centre that has spectacular views and also houses a nice restaurant.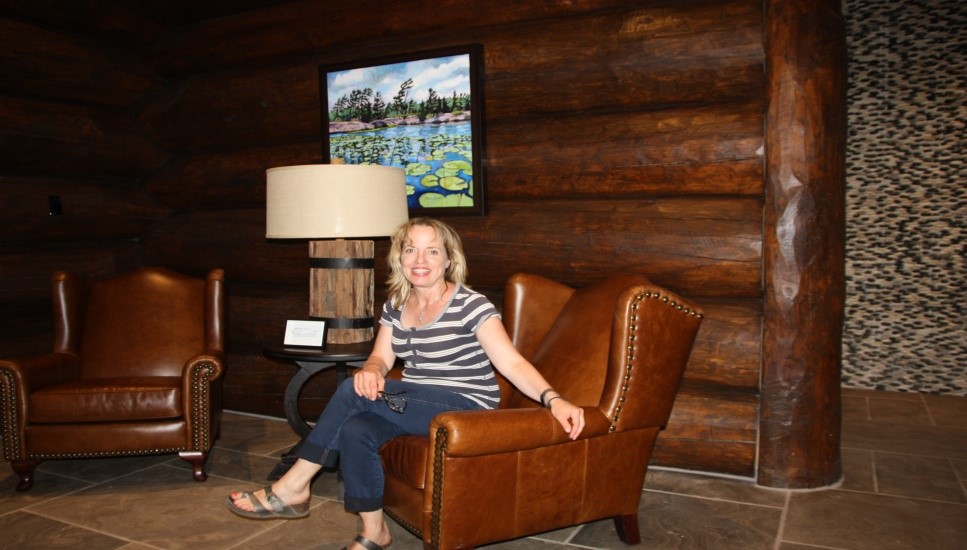 Provincial Parks:
French River Provincial Park Visitor Centre carries some of my work. This is a beautiful spot to stop if you are driving up highway 69 and need a break.  A modern building with clean washrooms, a gift shop and a museum. There are also some pretty short hiking trails on the grounds, as well a  stunning large snowmobile bridge (not owned by the park)  that you can walk over and view the French River.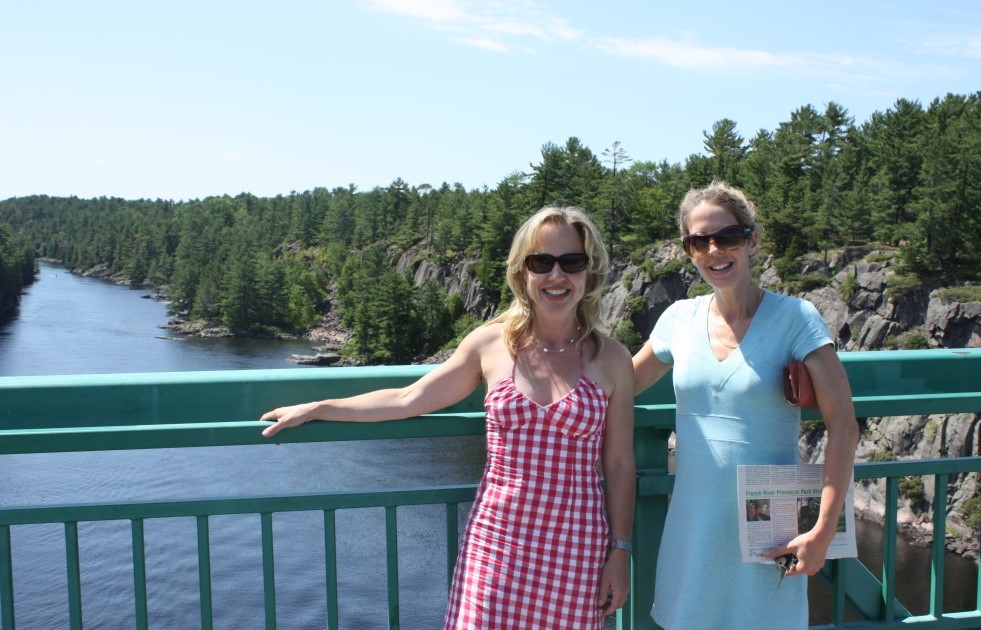 Lake Superior Park Visitor Centre carries a few of my pieces. Another beautiful Visitor Centre located at the picturesque area of Agawa Bay on Lake Superior. Here are my dogs at the beach area of the visitor centre: