Well it has been awhile since I have written an update! With the lockdown in the spring, one day seemed to meld into the next.
In June, I had one of my Killarney paintings participating in a show in Milan, Italy with M.A.D.S Gallery in a show called: Coming Out, that opened June 25th. The show could be viewed in person, where images of the work were projected onto large screens and the viewers could manipulate the images with their hands. The show was also available online. A new and interesting way of connecting with art.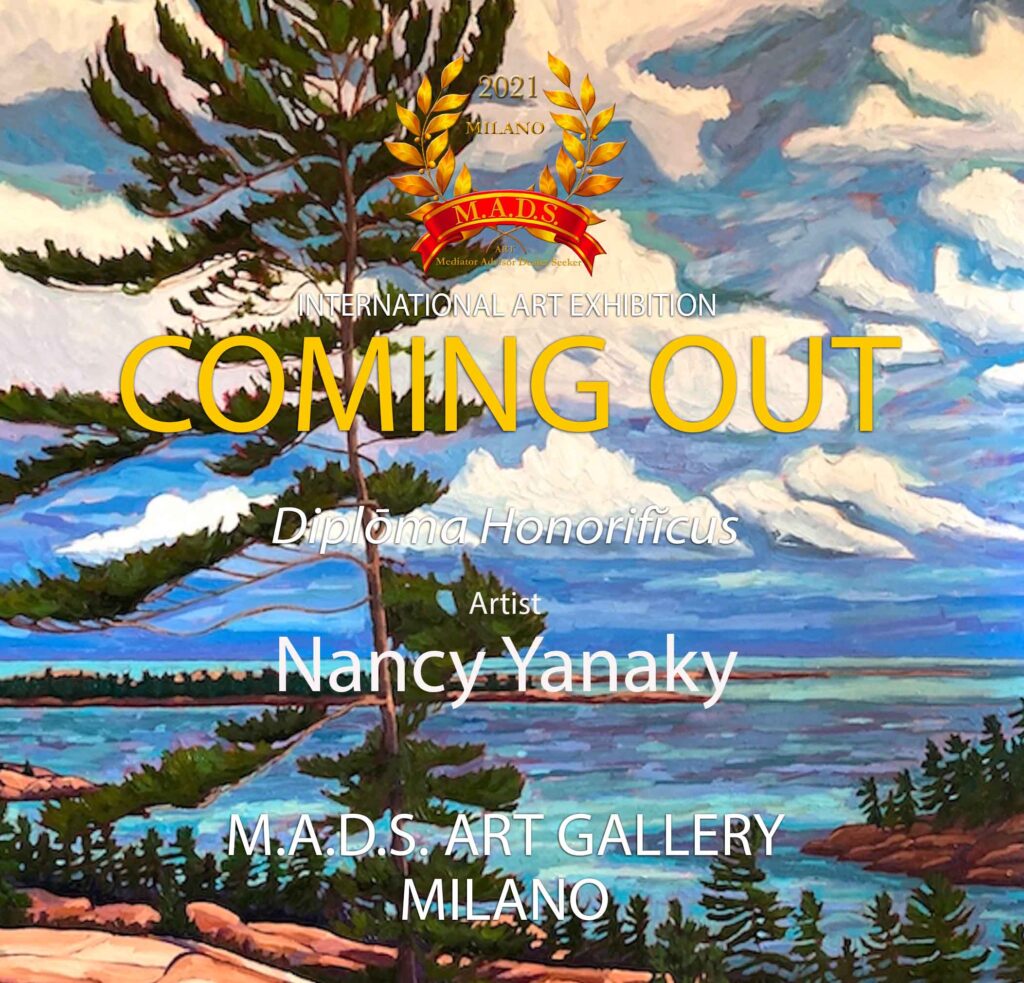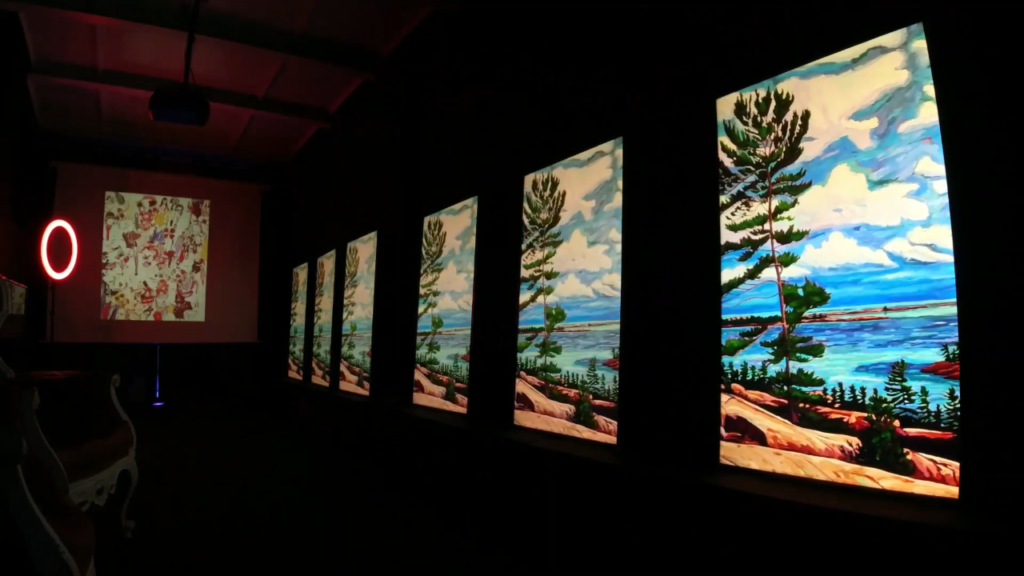 Feeling a little relieved being double vaccinated, in July, my sister Tanya and I took off for a new paddling adventure on the Saguenay River of Quebec. We stopped in Quebec City on our drive out east and had a great time exploring the old city on foot. So charming!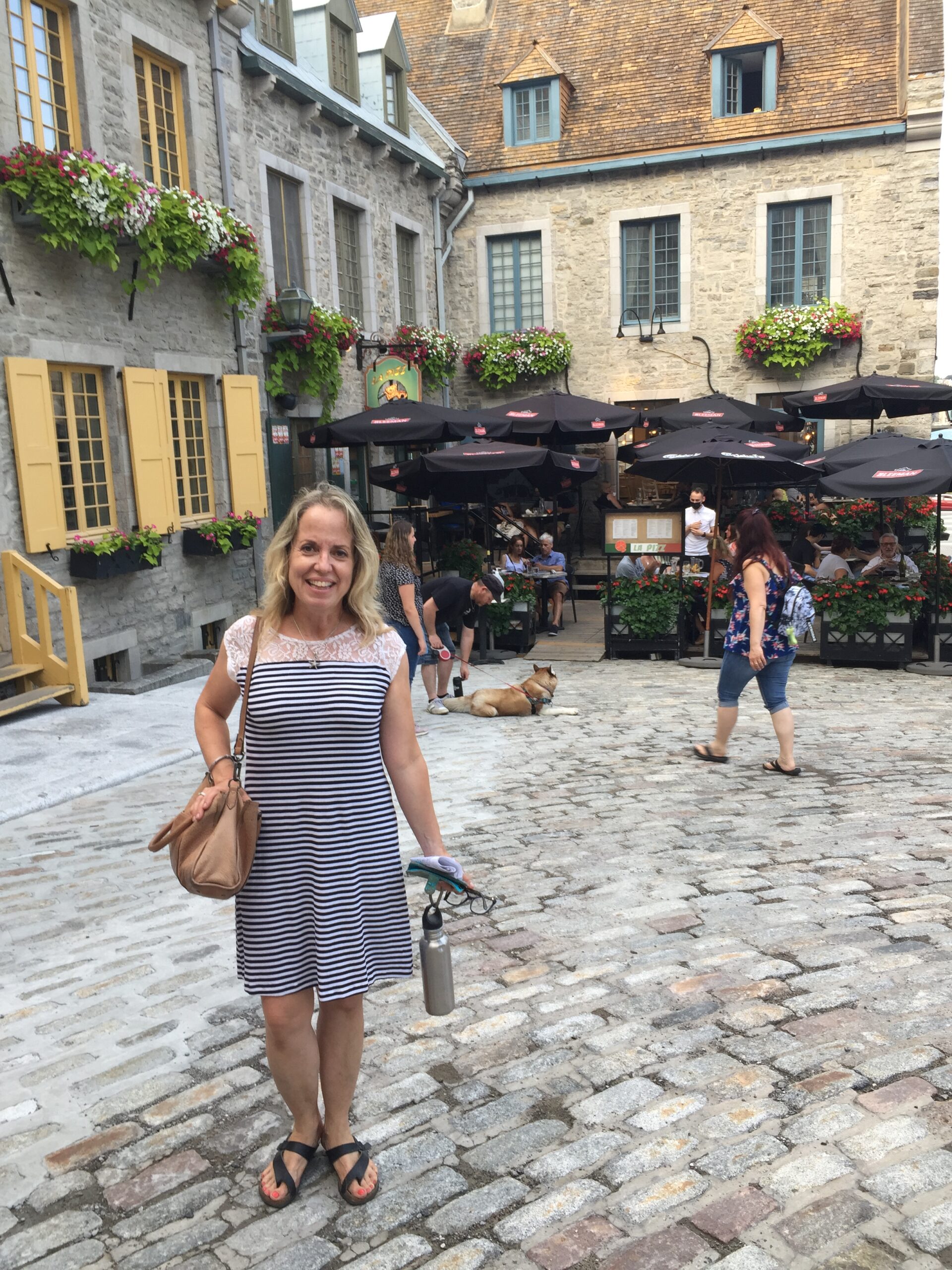 We then drove through the gorgeous Charlevoix area along the mountainous hills of the north shore of the Saint Lawrence River. Driving north, we saw some of the beautiful fjords of the Saguenay. We stayed overnight in this charming village called L'Anse Saint Jean, where we met our paddling Fjord en Kayak group through the outfitter Black Feather. On our paddling trip we kayaked for 5 days and covered over 100km. Some of the conditions were very challenging for me, with large waves coming in from different directions, and sometimes going over the kayaks, due to the currents and tides.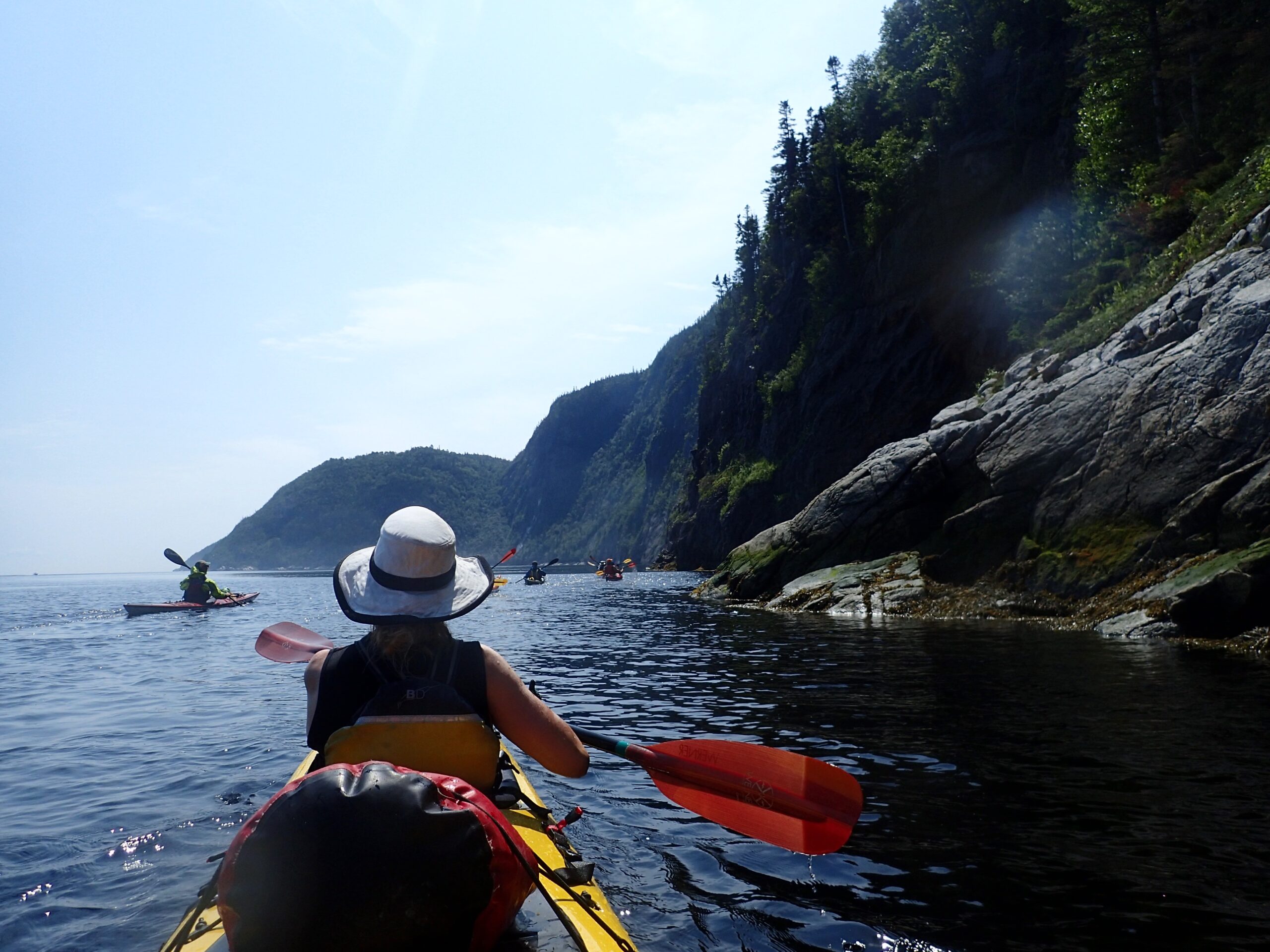 We ended our kayak in Tadoussac, and then Tanya and I spent a little more time exploring the Charlevoix area that I hope to do some paintings of this coming winter. I just love some of the colourful wooden houses, often with inspiring mountain and river views surrounding them.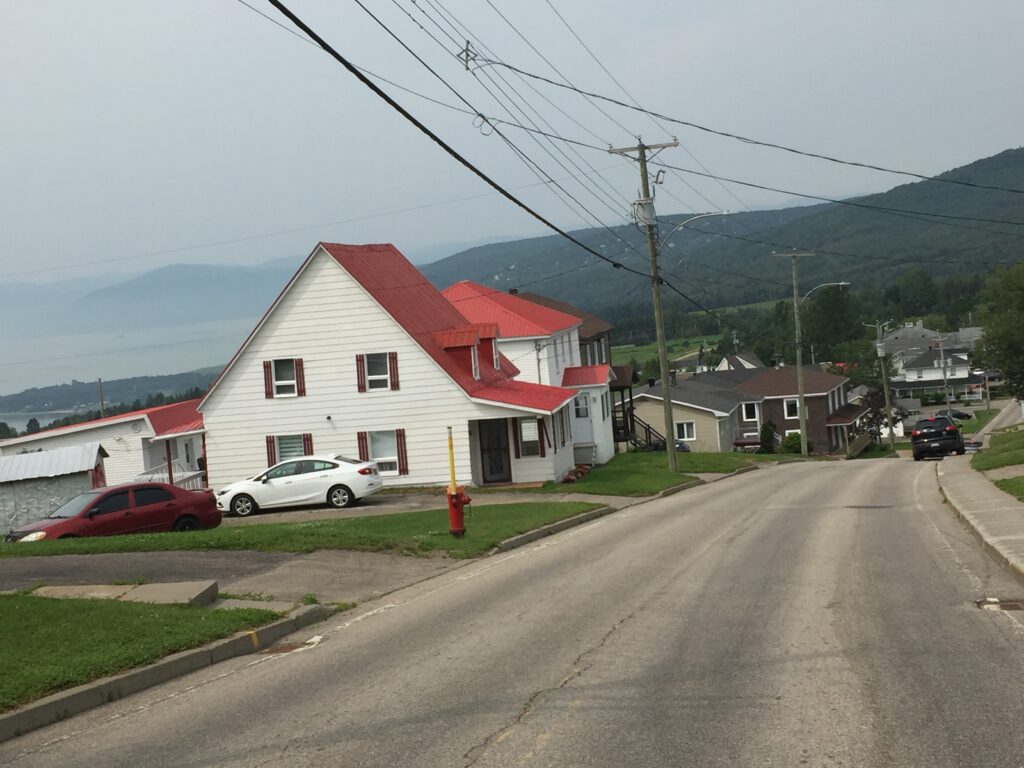 In August, I brought my parents to the French River and then to Killarney for a little getaway. We first stayed overnight at my uncle's cottage on the French River and then dropped off a painting at The Lodge at Pine Cove. My sister Tanya and I had stayed at this lodge a couple of times before our paddling trips and loved it. Pine Cove will be hanging a couple pieces of my work in their reception area.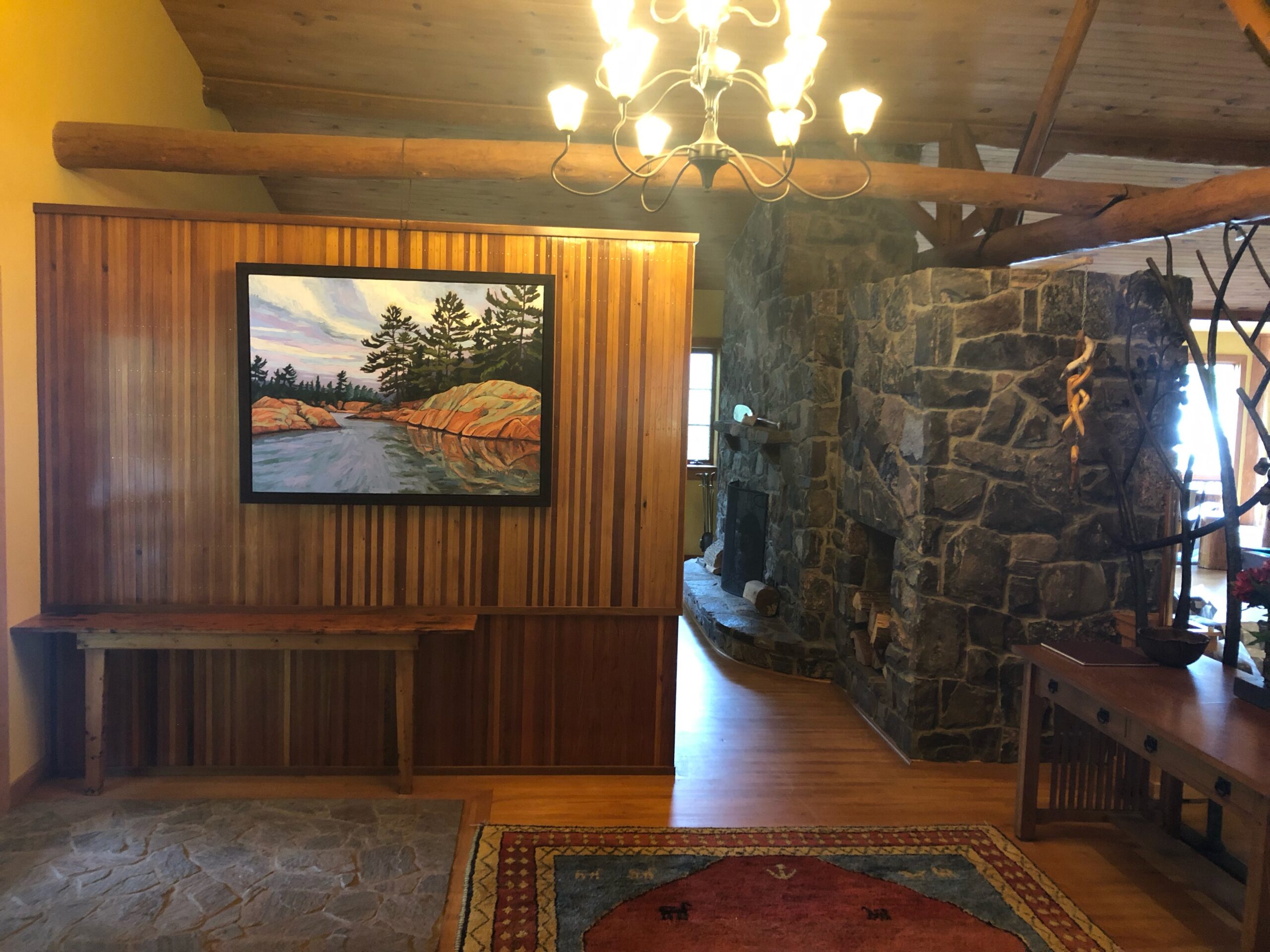 We then drove to Killarney Mountain Lodge (where my paintings are hanging in the conference centre: Canada House. We spent a few days exploring Killarney. My father is 82 and quite frail, so I had to find places we could walk that were safe. We managed to do the Lighthouse trail that starts right at the lodge. We walked it very slowing and carefully and were rewarded by an awesome lookout that has inspired a series of paintings for me!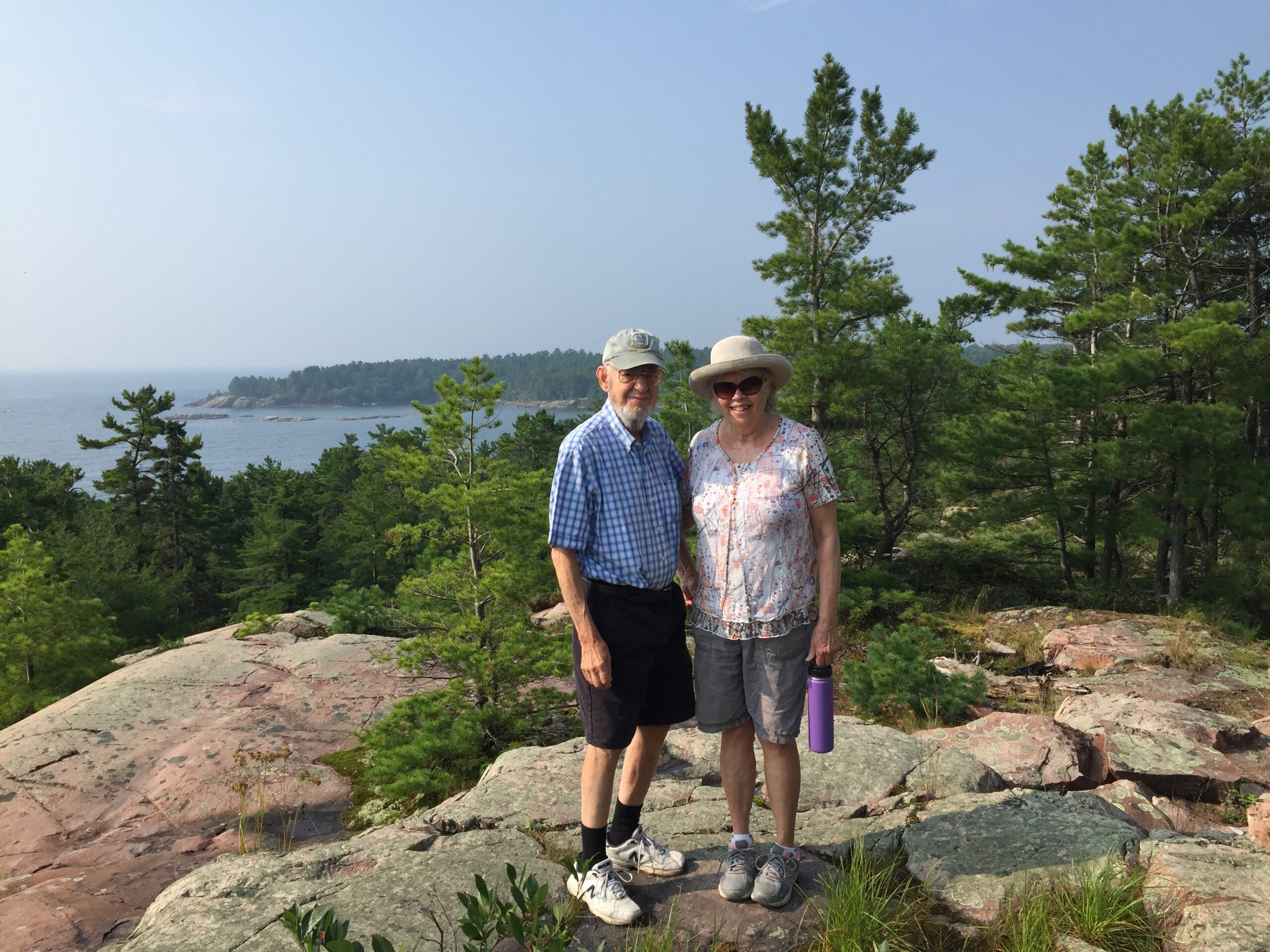 In September, my paintings were featured in an outdoor art show at
Snug Harbour on Georgian Bay, put on by the Cloud Gallery. The painting on the poster is one of mine from the Chikanishing Creek Trail in Killarney.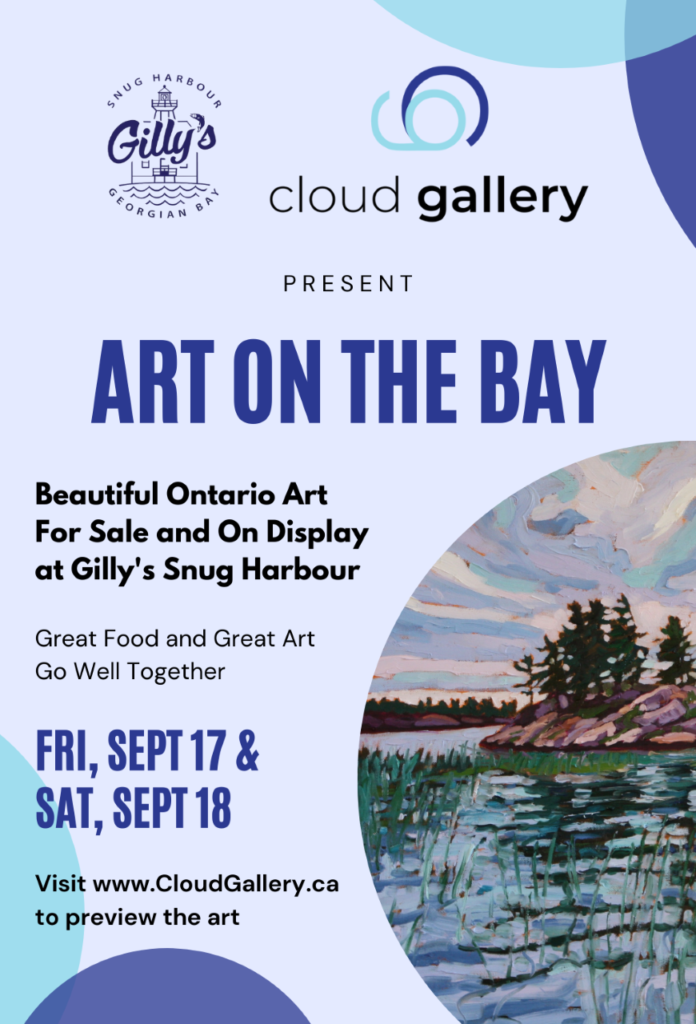 This fall, my husband Dave and I went on a really cool day excursion to celebrate his 60th birthday with 1000 Islands Helicopter Tours. We had a wine tour in Prince Edward County, followed by flying over the 1000 Islands. I am thinking of trying to paint some aerial views of the islands. It was beautiful and super fun!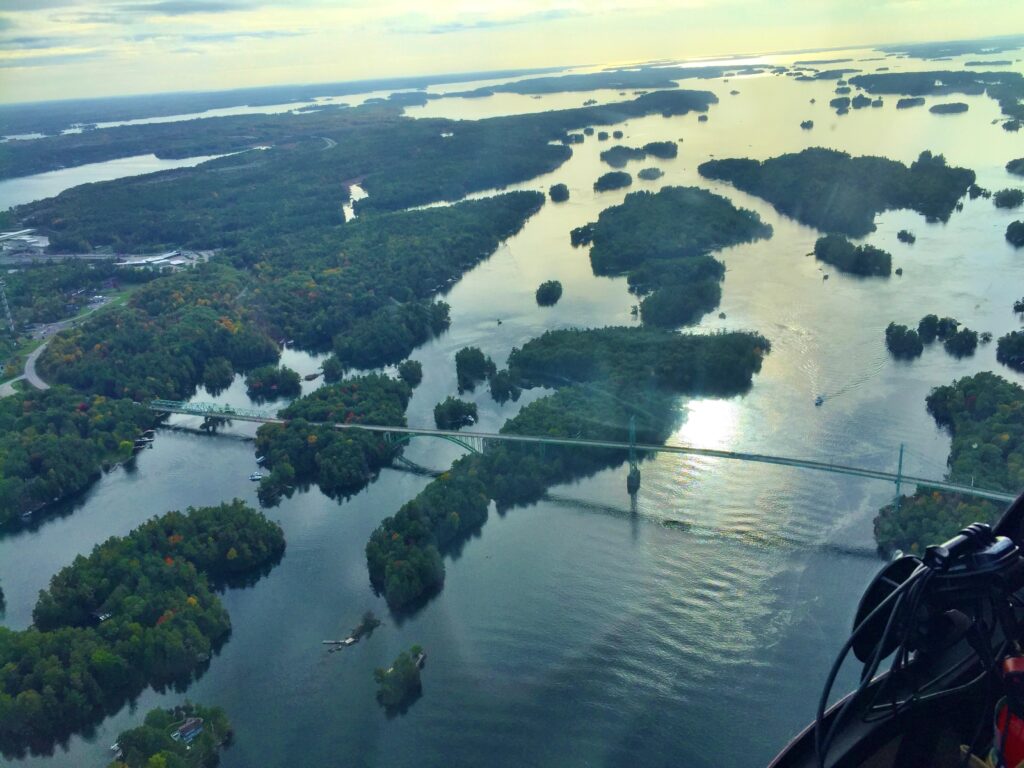 Hope you can get out and enjoy the last of the fall season while there are still some mild days.
Take care.
Nancy