Well despite our isolation period due to Covid lasting many months, the summer months have been flying by for me, as they usually do. Slowly life seemed to return to a near normal as I ventured out for some of my usual summer activities ( an Art retreat to Quebec and a kayaking trip with my sister to Georgian Bay) We have been very fortunate in our area of Ontario to have had very few cases, no deaths and currently it has been weeks with no active cases.
In July, I ventured out of my house and town to my first outing, an Art Retreat in Quebec that I go to each year at the lake house of painter Gordon Harrison's. This year, there were only 4 participants, as opposed to the usual 10. We tried to keep our distances and some people wore masks. We had a lovely time painting and hanging out at the lake swimming off the dock and kayaking. It just wouldn't be summer for me without a visit to Pine Point.
View from upper deck of Pine Point Lake House: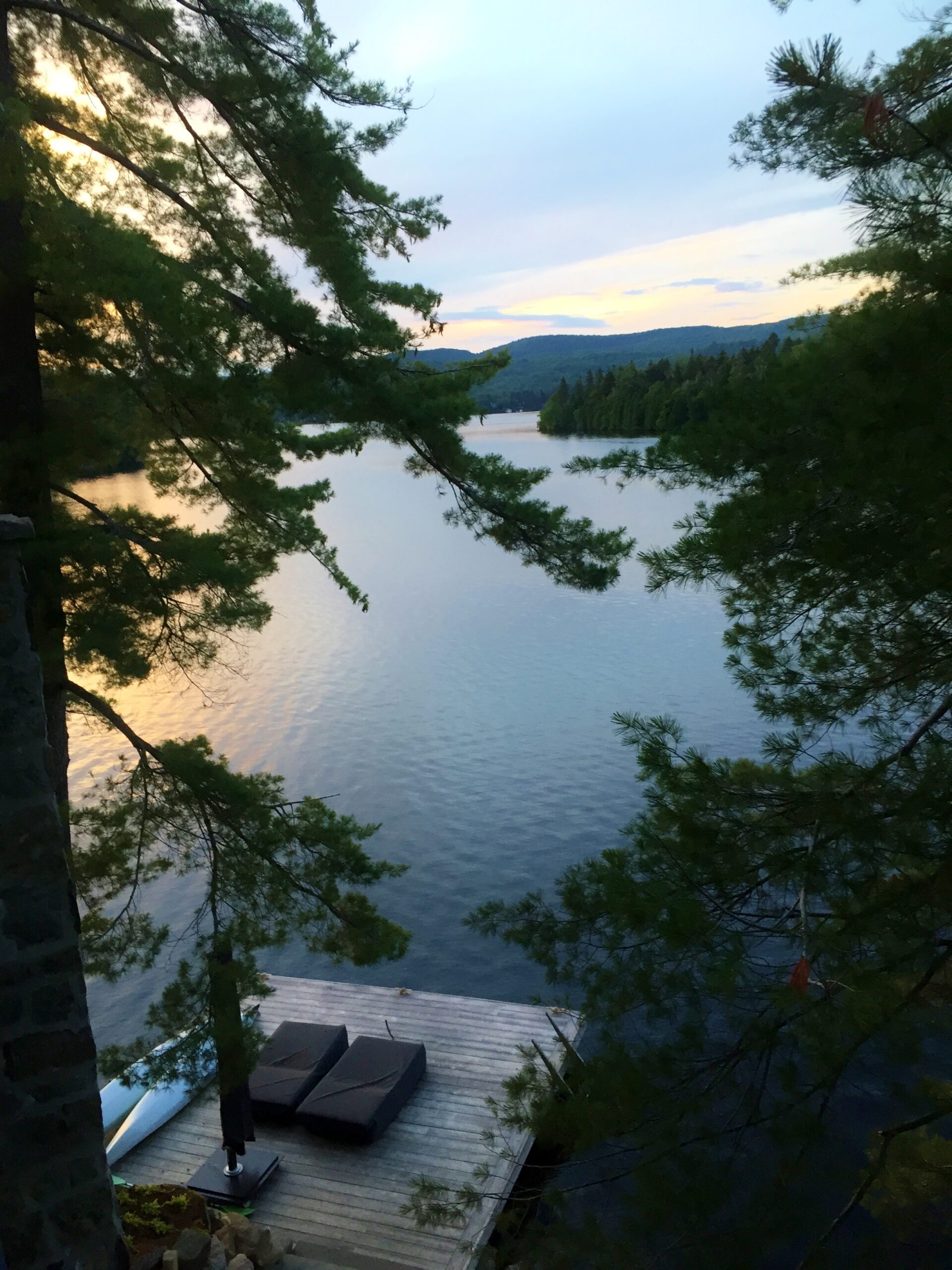 Gordon and me with my Killarney painting: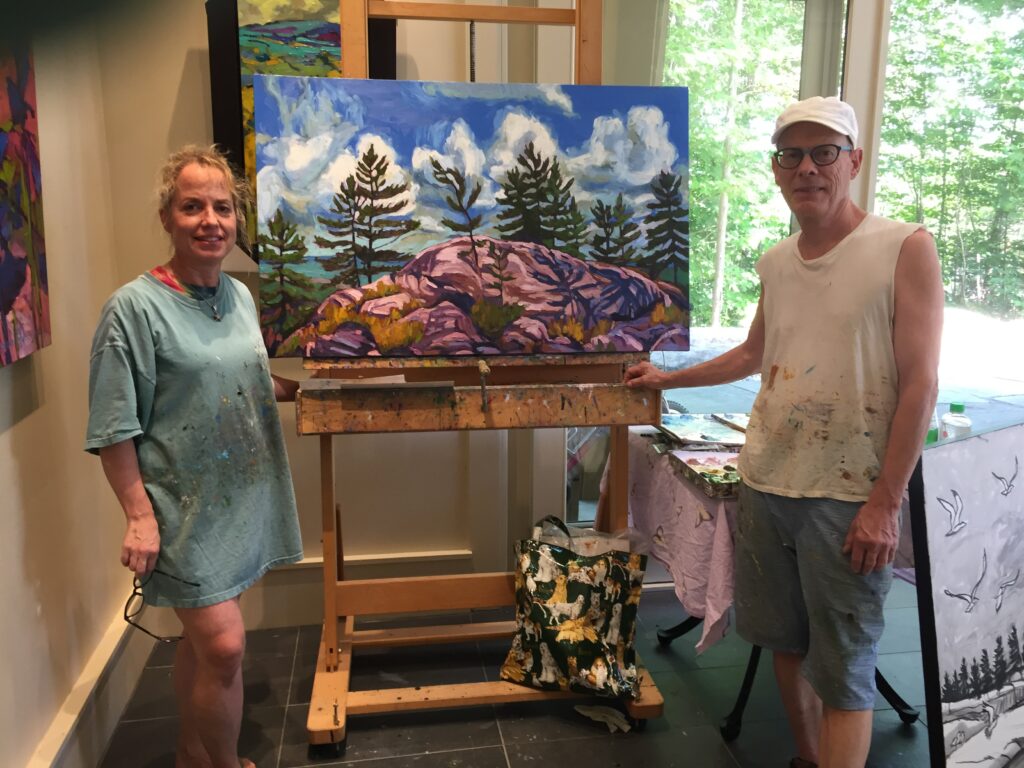 My seagull painting I did at the Retreat called: Taking Flight
Near the end of July my sister Tanya and I did a little kayaking trip with the outfitters: Black Feather in Georgian Bay to celebrate her 50th birthday. We paddled from Bayfield Inlet north to Britt. It was a 4 day adventure. One night we were doing a sunset paddle in some wavy conditions and 4 of us capsized! I was relieved that I didn't lose my camera, or my glasses! I took a lot of photos with my waterproof camera, so I hope to get a few paintings from the trip.
Here are a few photos from our trip: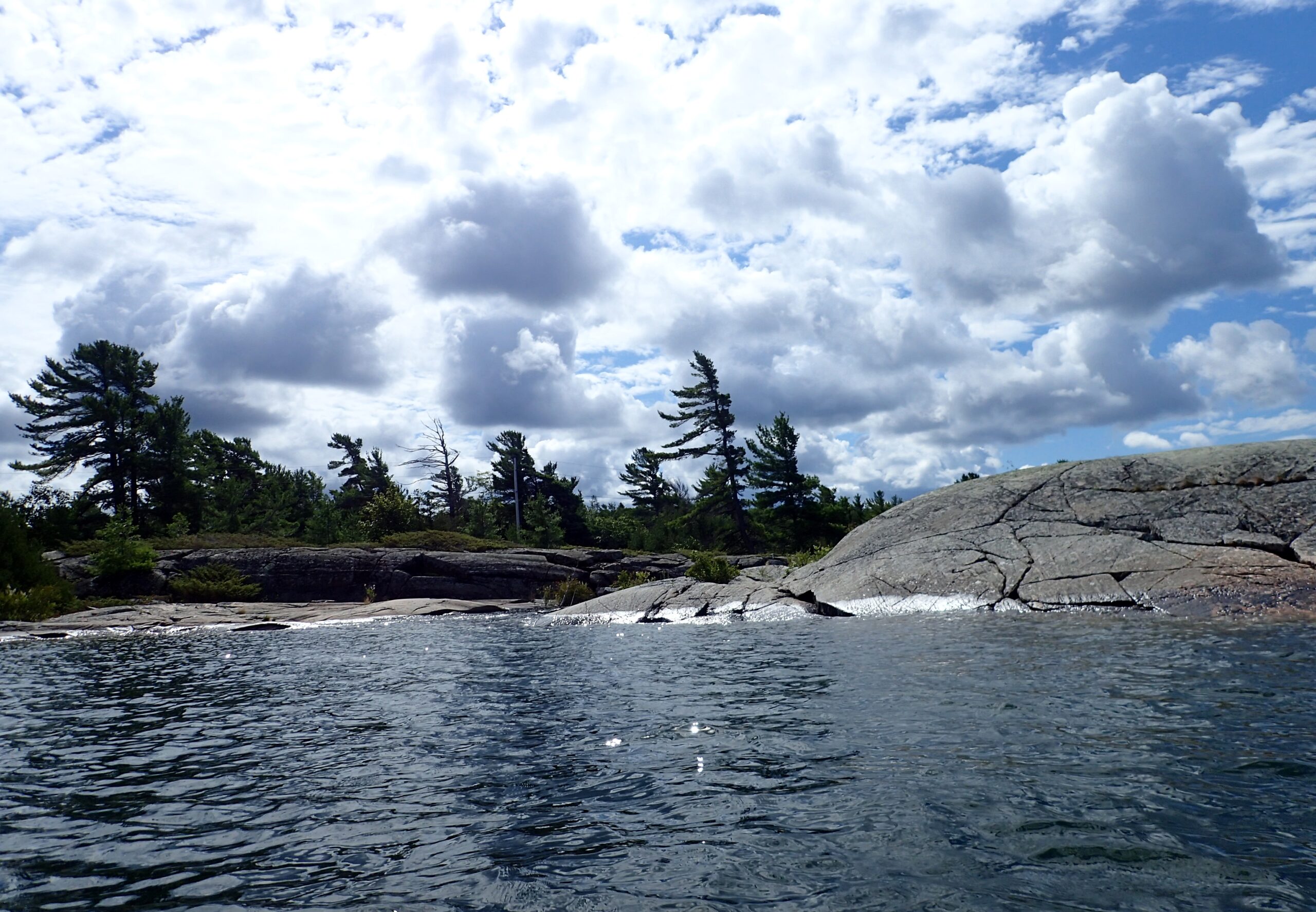 My kayak after capsizing!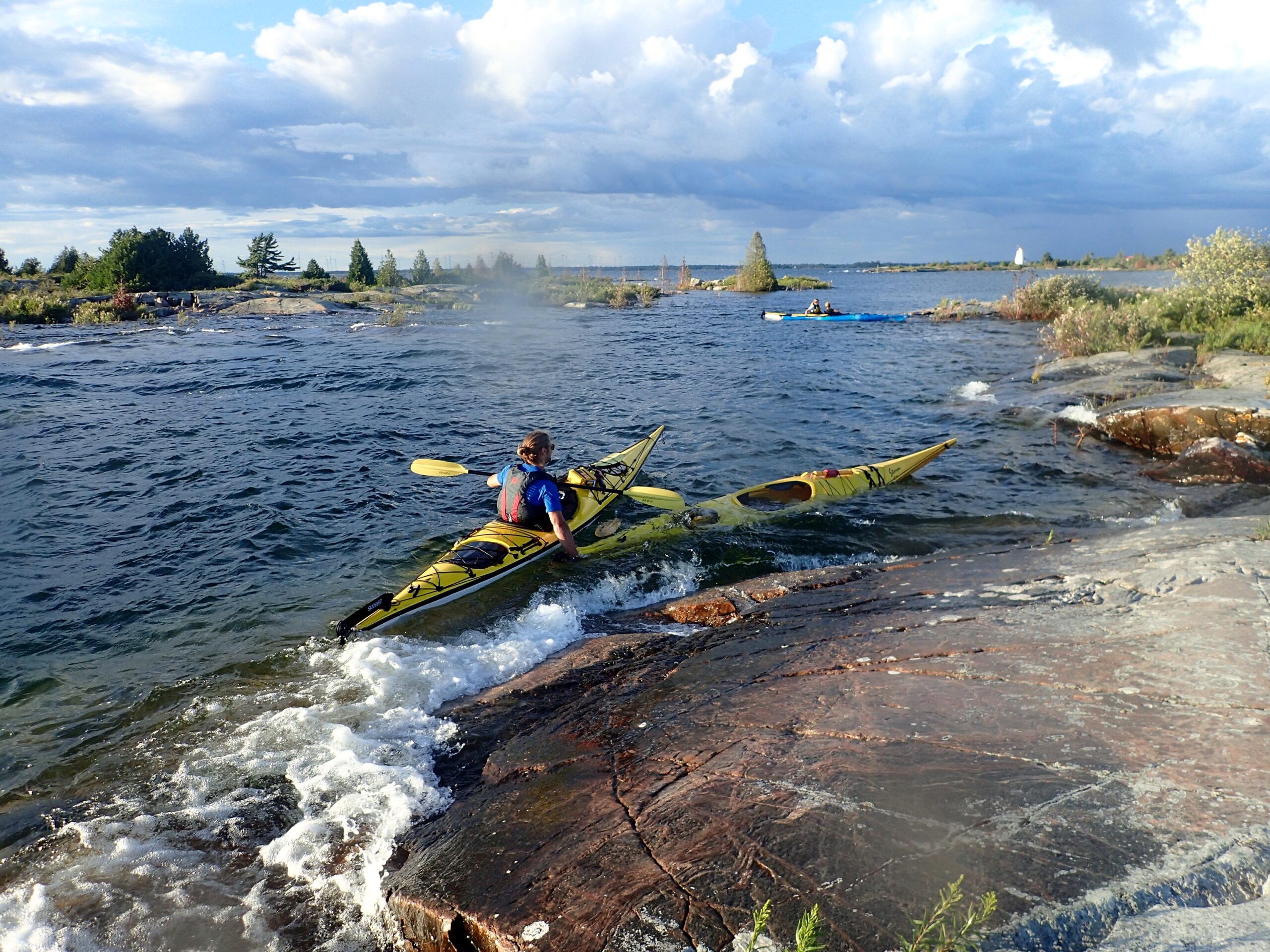 My sister Tanya and I at our last campsite: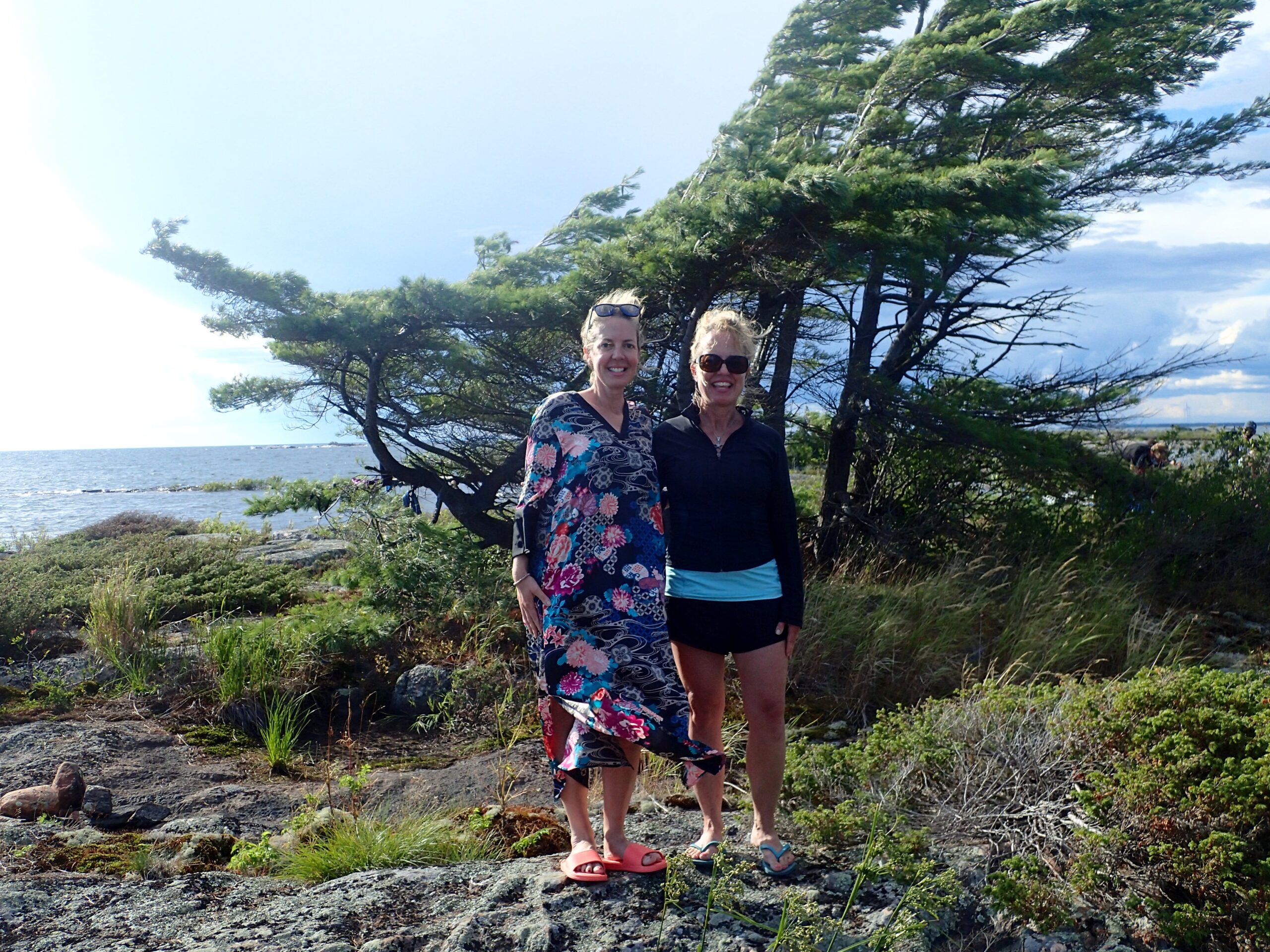 Beautiful pine trees!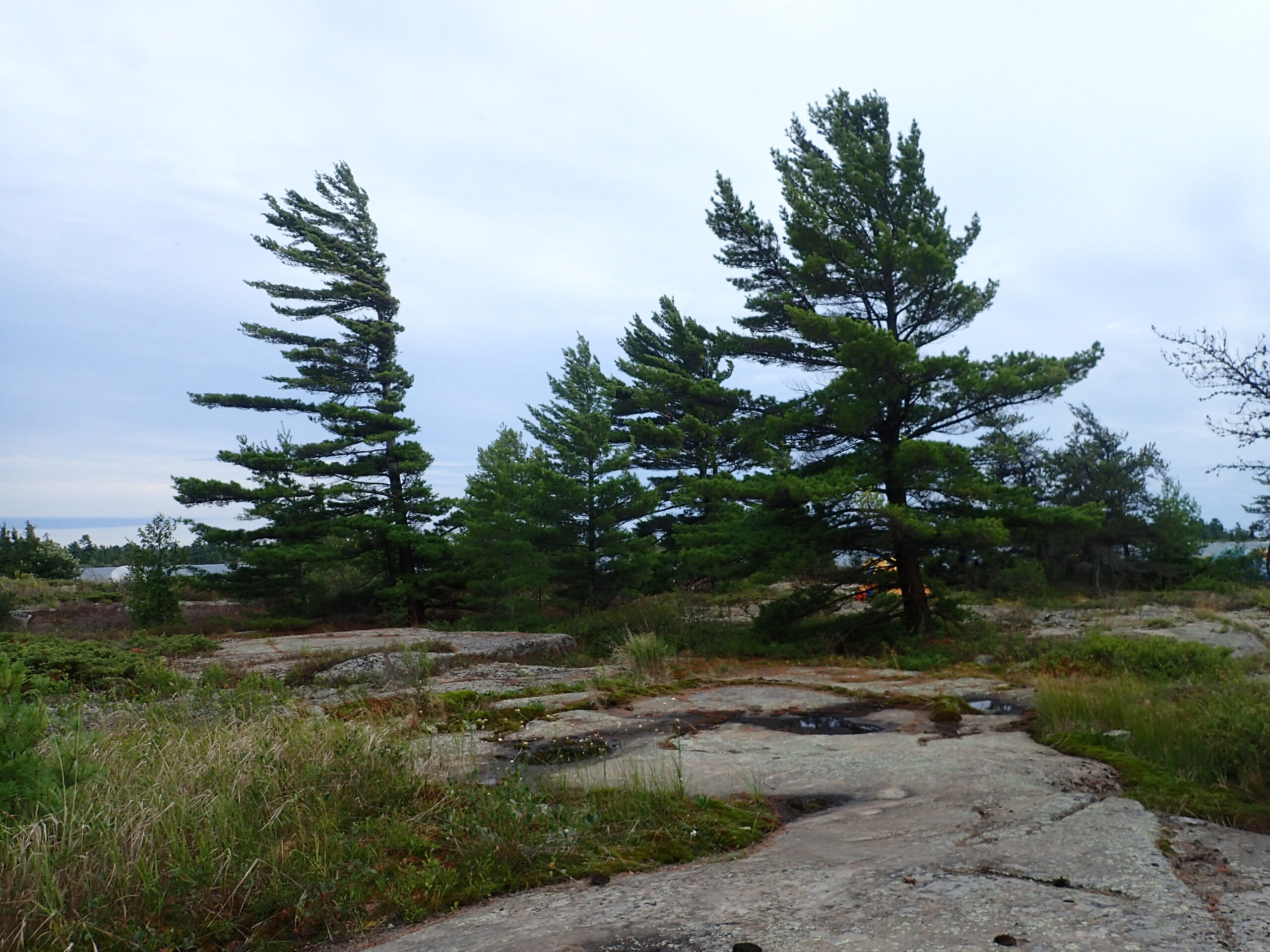 In August after many months of not seeing my family, we had a family dinner outside  at my parents' house. It also happened to be my nephew's 15th birthday and my other sister Lexie and her husband Robbie's  17th anniversary.  For the second time in her life,  my daughter Madelaine made zilnik, or zelnik, a Macedonian traditional dish that my Baba used to make. No one had had it at a family dinner since my Baba passed away. The zilnik turned out really well. It had a cottage cheese and leek filling and was made with many layers of paper thing hand rolled dough that had melted butter in between each layer. Baba would have been proud.
For the last weeks of summer I have been working on some larger paintings. My gallery in Muskoka tells me that many people want large paintings, as they make more of a statement.
Here is my biggest canvas that I have painted to date for a commission going to a cottage in Muskoka. An Algonquin Park reflection, 4 ft x 6 ft!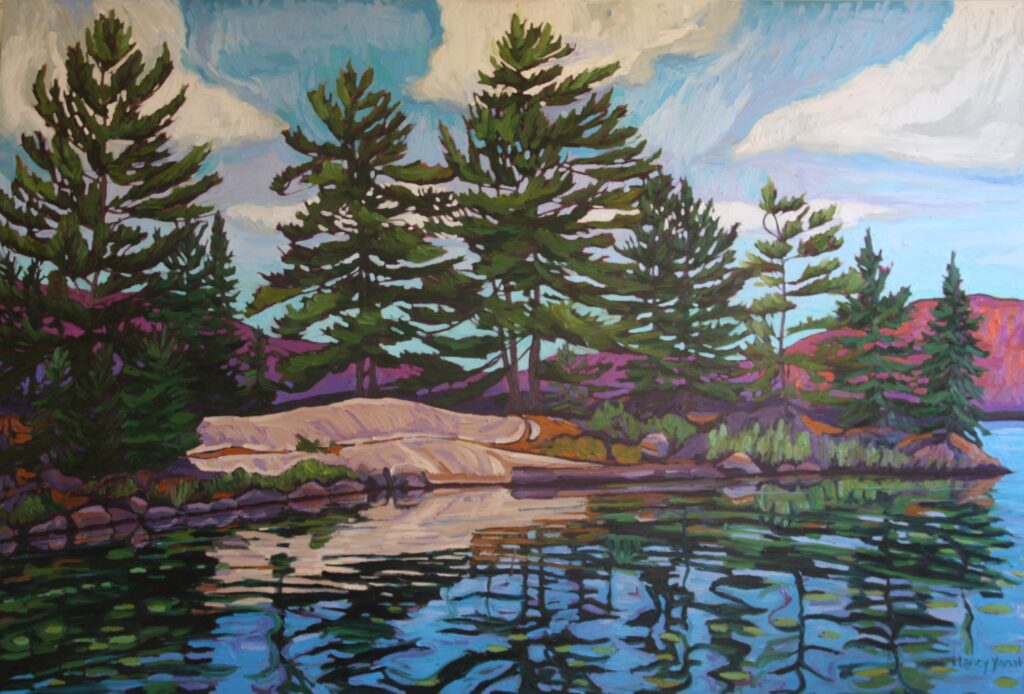 Well, I hope you get outside and enjoy the last few weeks of summer while it lasts. …and if you see any inspirational nature scenes with trees and water that you think would make a good painting, please send them my way!