Wow this summer ended up being a really warm one in Ontario and I didn't mind. With the 100 year old + maple tree shading my house, the pool out back and the camping trips, I actually really enjoyed the summer.
At the beginning of August I went on a little canoe trip with my sister Tanya to Algonquin Park. We signed up with an Outfitter called Wild Women. Unfortunately the trip didn't end up feeling too wild, as we ended up camping on the same island just as we got into the park for the 2 nights and didn't get to really explore the park. I did manage to get a couple of photos I may paint.
I thought this one would make a nice painting. Trees from our Diaper Island: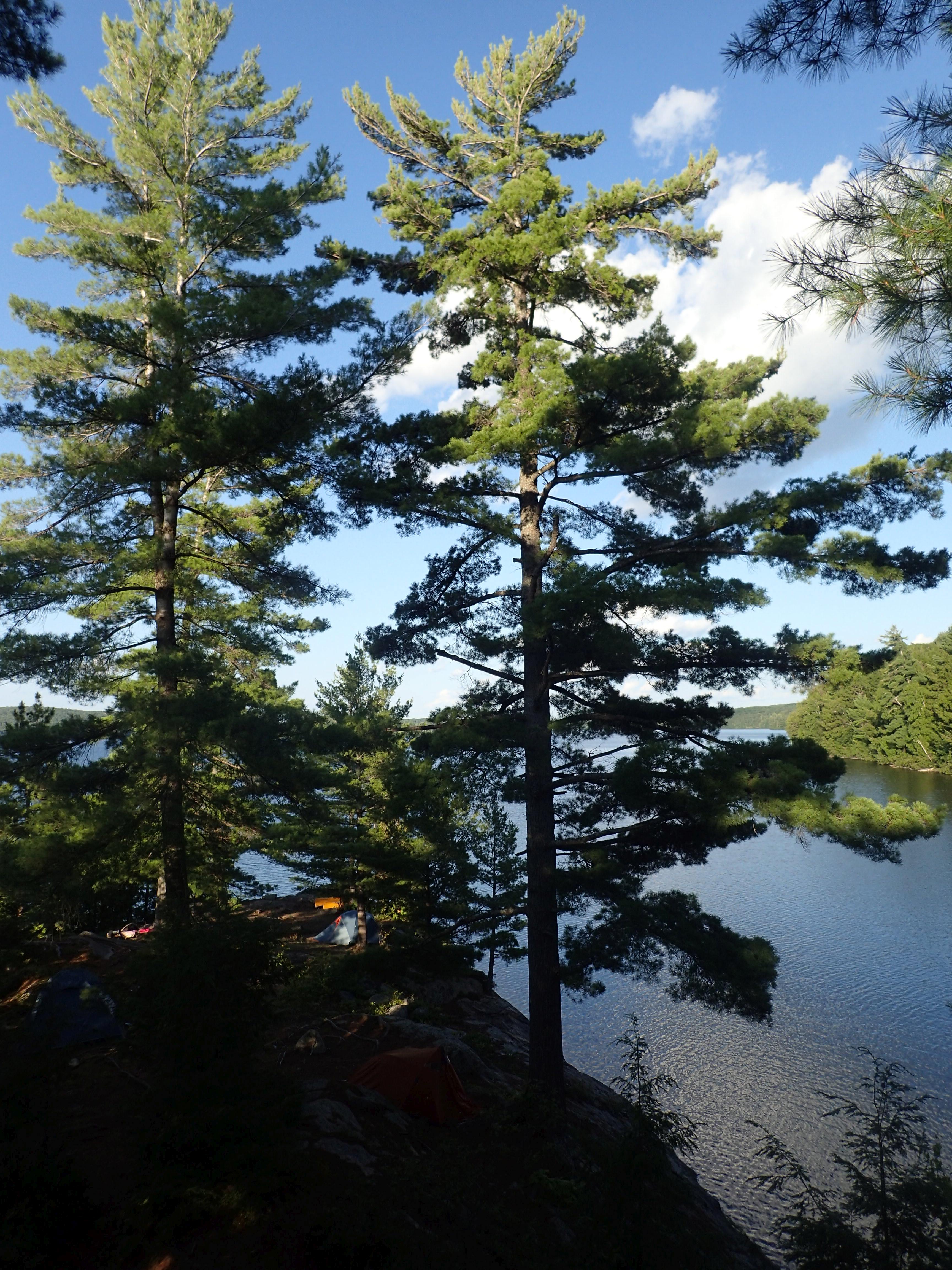 Here is are some shots during a sunset paddle around our island, on Upper Tea Lake.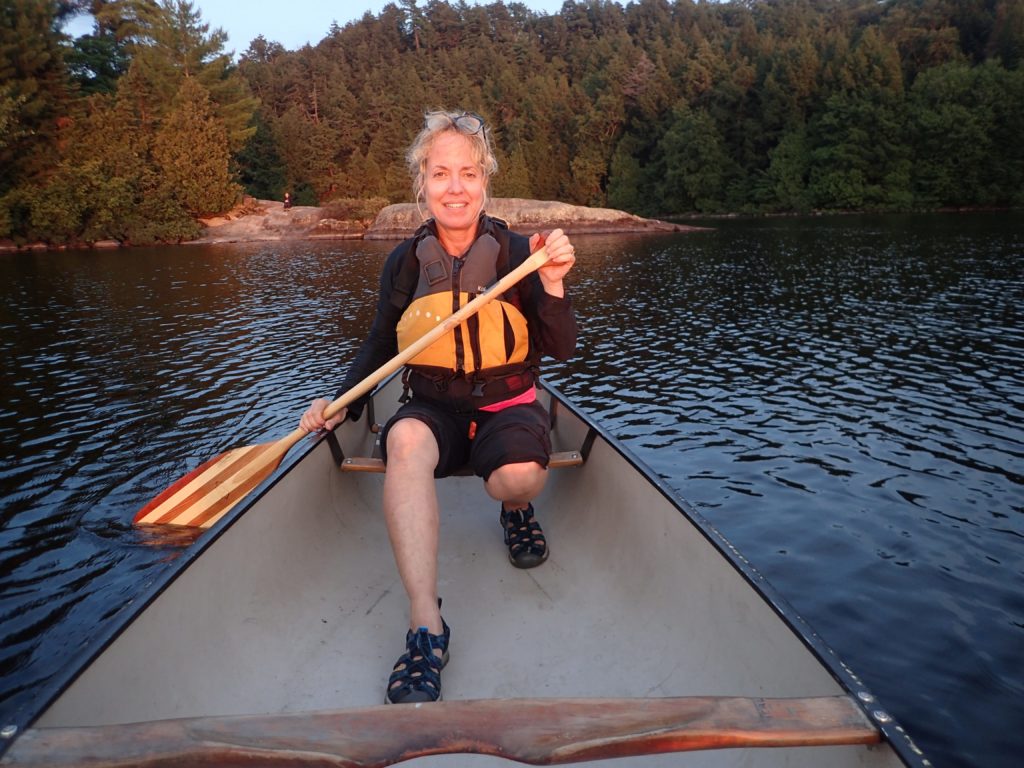 At the end of our trip we stayed at a lodge for a couple of nights and my sister and I canoed to this cool waterfall in the park called High Falls. We hiked up to the top and had fun exploring the rocks and swimming at the bottom of the falls. Here is my sister Tanya and me standing near the bottom of High Falls: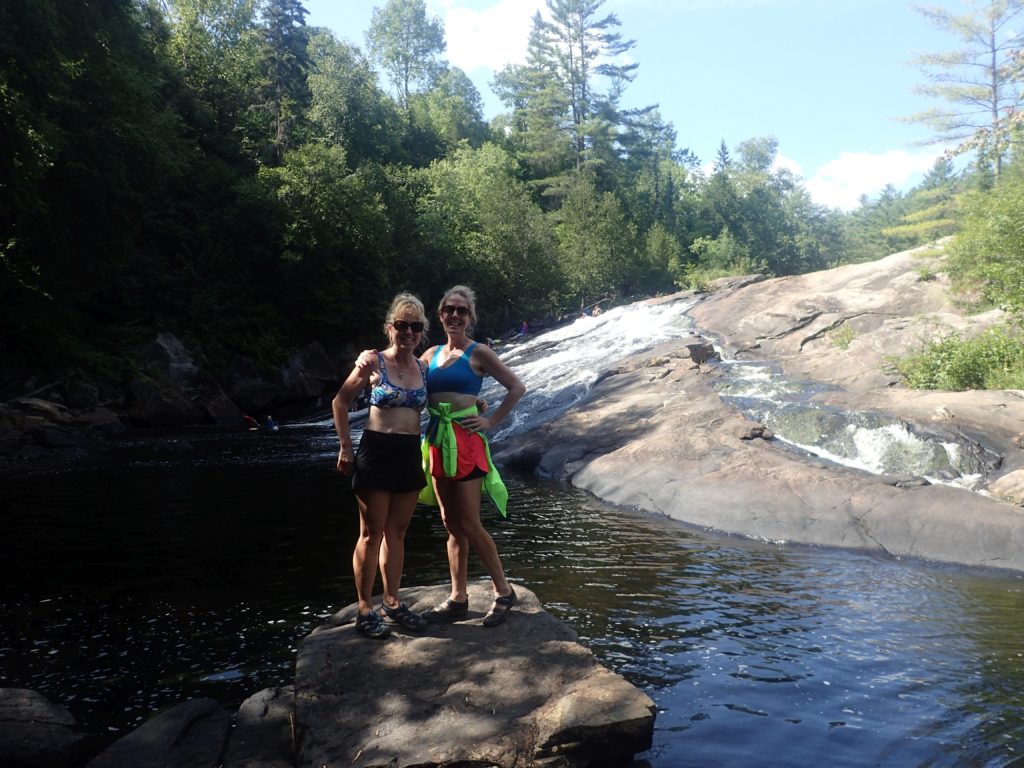 Later in August I did a second camping trip with my husband and dogs. We drove up to Espanola area (an hour past Sudbury)  to visit my eldest son David and camped at a Provincial Park called the Chutes. It was a very pretty and quiet campground with a lovely hike by a river and series of waterfalls. We did a long day trip north to Lake Superior Park Visitor Centre to drop off a few of my paintings done based on scenes hiking there.
Here are some photos from the Visitor Centre: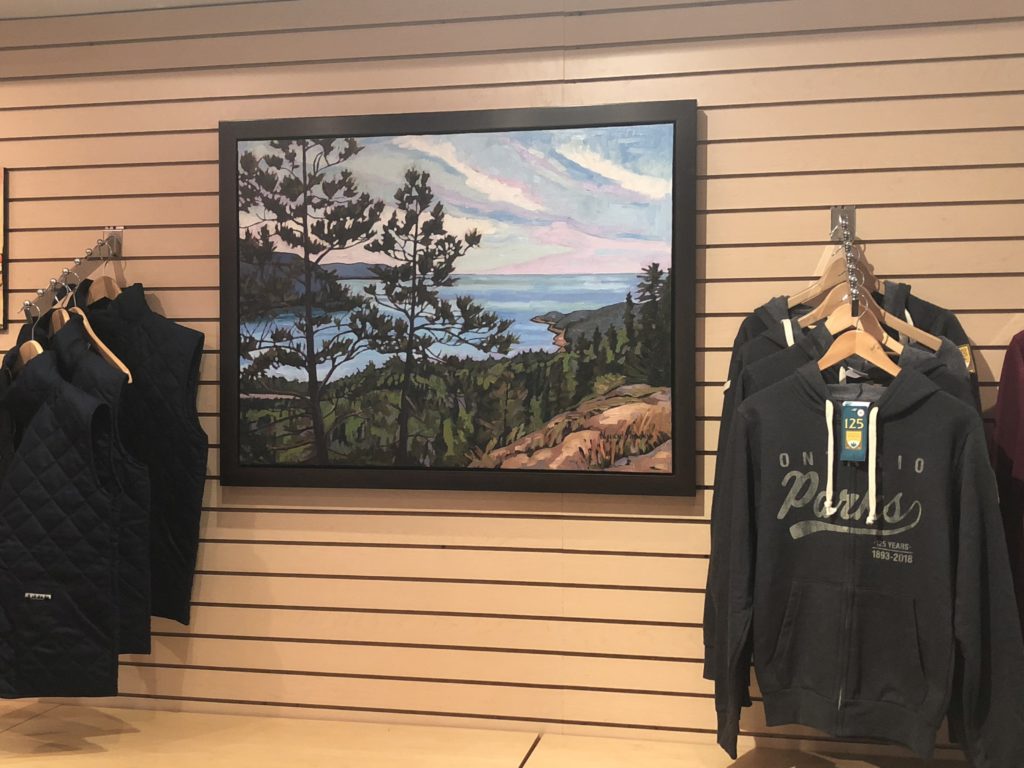 We then drove to Restoule Provincial Park, which was about an hour south of North Bay. I wanted to visit Restoule after seeing a beautiful photo of a hiking lookout in an Ontario Parks newspaper the year before. Here is the view I was seeking to find. Fire Tower Trail: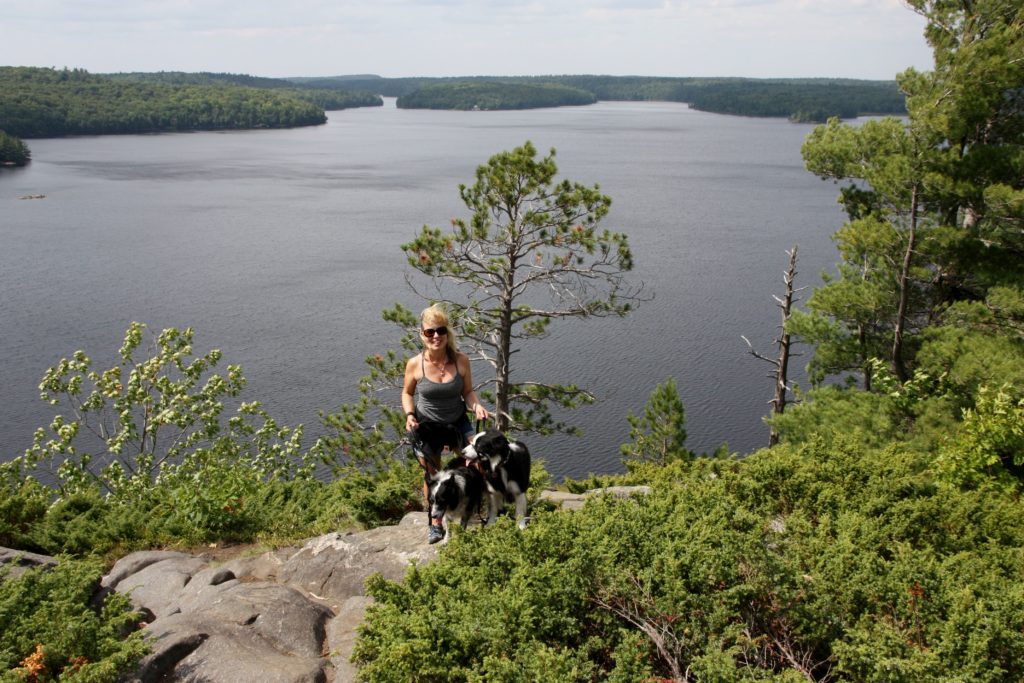 From Restoule we drove to Killbear Provincial Park just north of Parry Sound on Georgian Bay. Killbear is my new favorite Provincial Park! When I walked out onto the rocks at our campground sections called Harold Point, I had one of those EUREKA moments, where I ran around snapping all sorts of photos feeling so excited and in AWE at the never-ending beauty of the early evening sun glowing on the wind swept trees and rocks.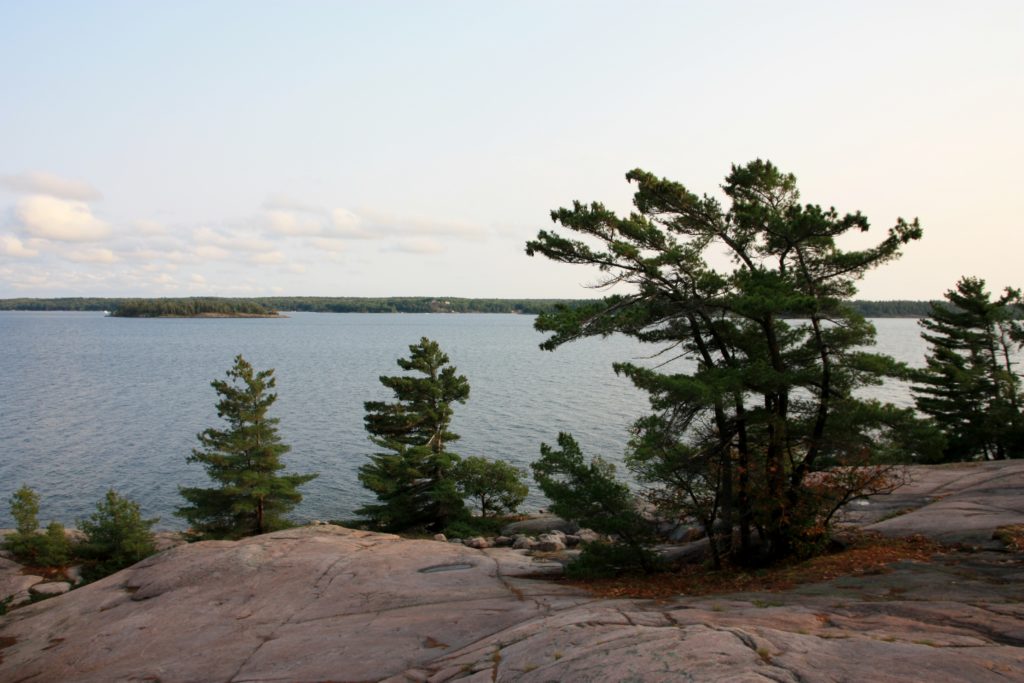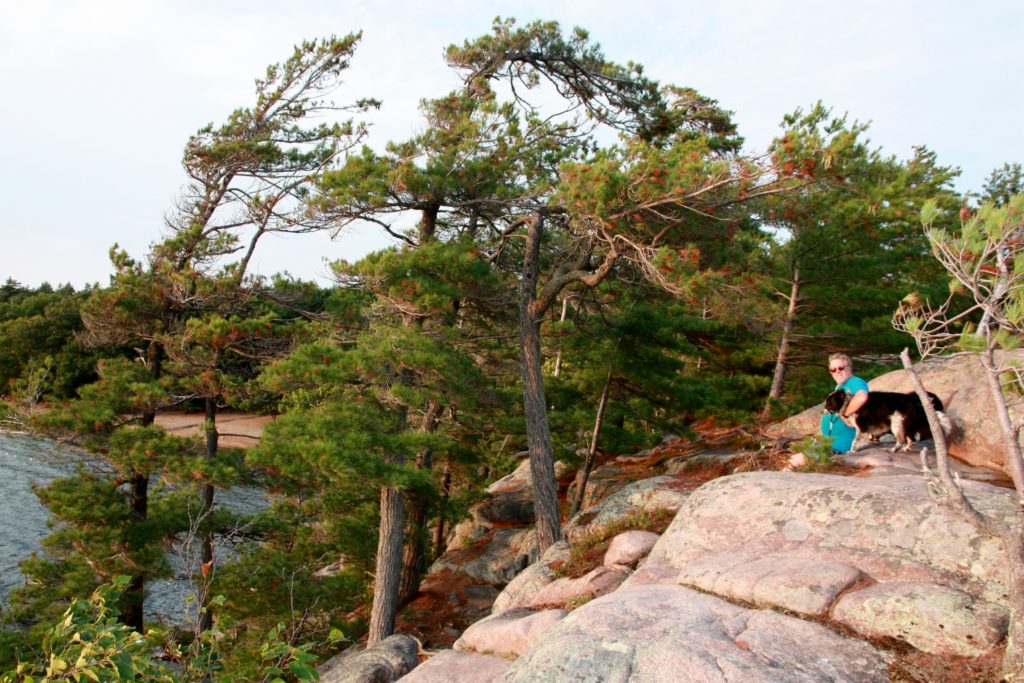 Here is one of the paintings I did based on some of the Killbear Views.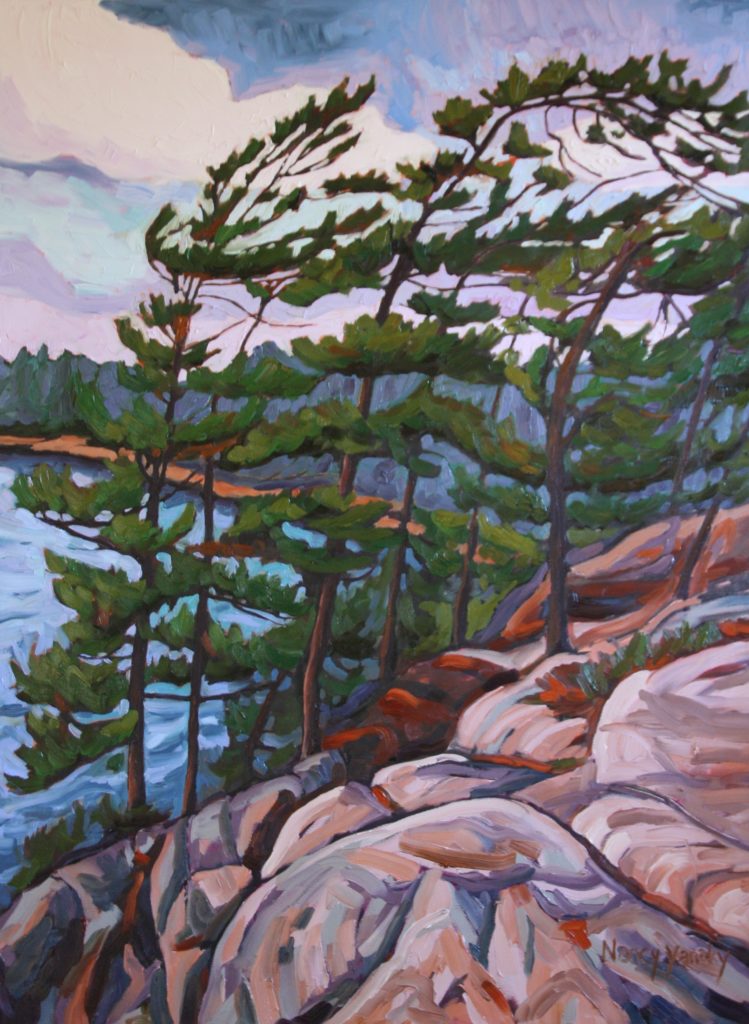 In September, I attended a Plein Air workshop in Bracebridge, Muskoka with Quebec landscaper painter Marc GrandBois. We watched him demonstrate painting in the mornings on site and then we painted ourselves in the afternoons.
Here is a photo of Marc during one of his painting demos: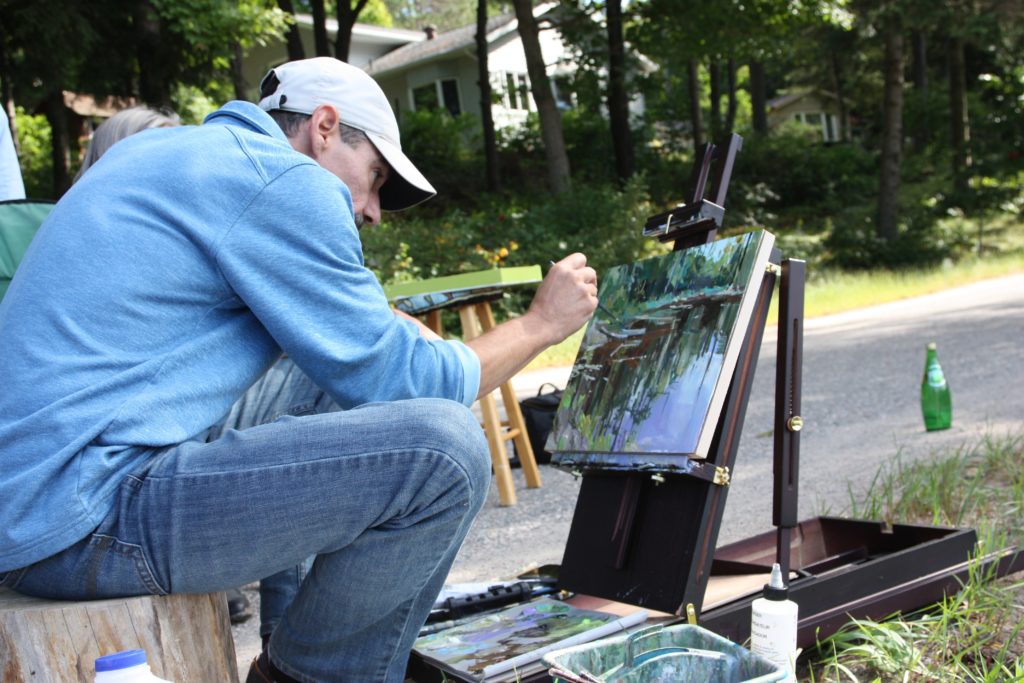 Here is a painting I ended up doing at the workshop from a view I saw at the French River Visitor Centre in August: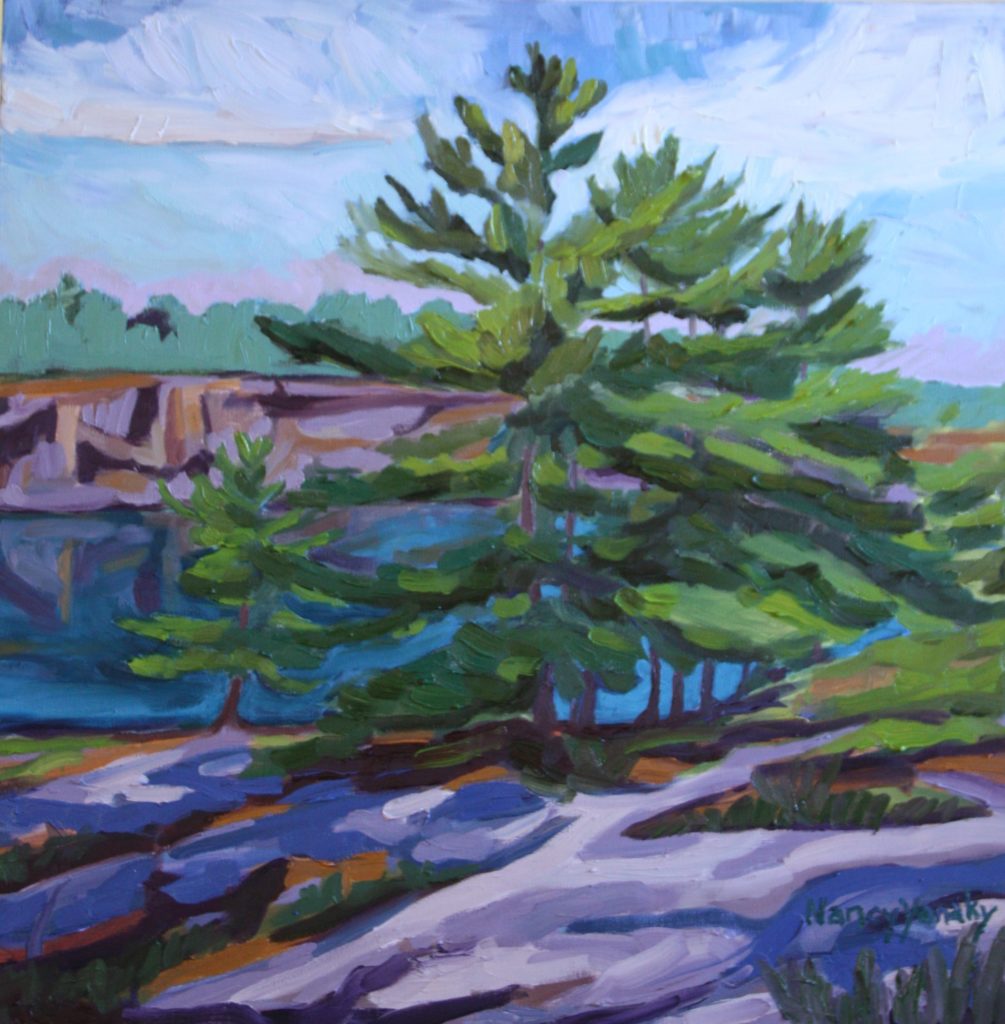 Now the leaves are starting to change…a little later than last year I have noticed. I hope to get in some fall hikes to enjoy the colours and views while it is still comfortable to be outside. Happy Fall!