Fall saw life return a little more to normal for me. Covid numbers were down in Ontario and I returned to the classroom. I was both a little nervous to be in a building with lots of people and happy to be seeing people. The spring isolation made me realize how much I value friendships and family interactions.
In October I convinced my parents to leave their home for a weekend getaway in Muskoka. My parents had not left their home since the lockdown started (except for walks and groceries)
We stayed at an old inn in Port Carling called: The Sherwood Inn. It was a very charming older inn that felt very cottagey. Our rooms had fireplaces and a lovely water view of Lake Joseph. We went on a boat cruise one day and walked around exploring Port Carling and visiting The Red Canoe Gallery, where my work is featured. Despite the weather turning cold that weekend, I also did manage to take a kayak out and explore the lake and take some photos for painting references.
I liked this photo of my parents. My Dad was born in 1939.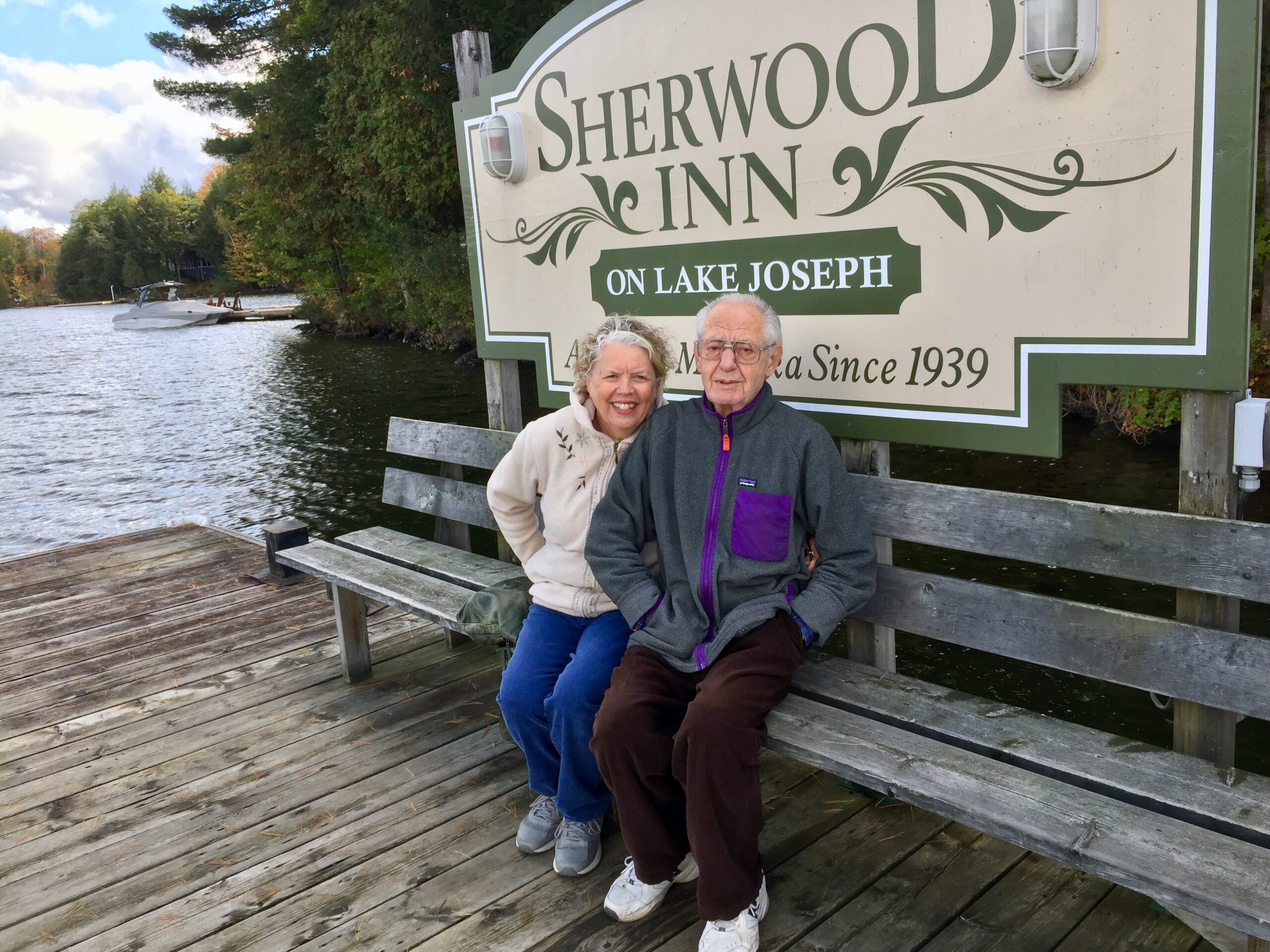 Port Carling: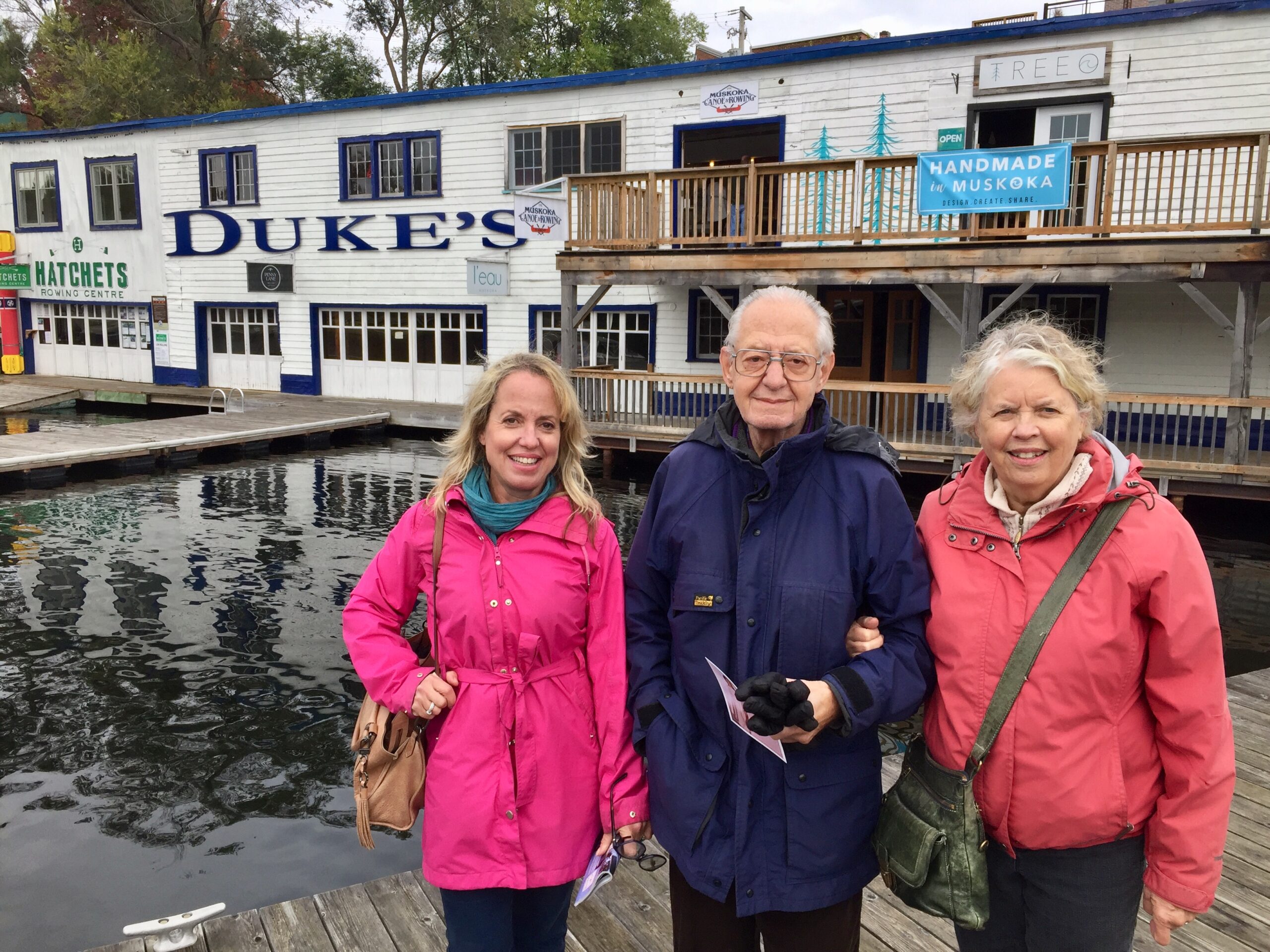 A pine tree that I saw while kayaking at Sherwood Inn that I decided to paint: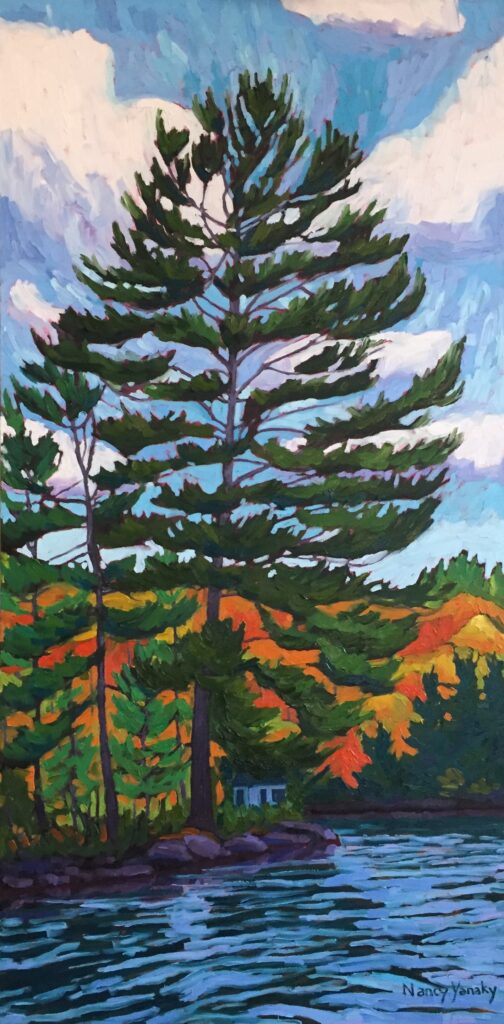 In November I was contacted by a gallery in Toronto interested in representing me. I was thrilled to be asked, and now have some of my work at Petroff Gallery on Eglington Avenue W.
https://www.petroffgallery.com/
Here is a photo of me dropping off some paintings: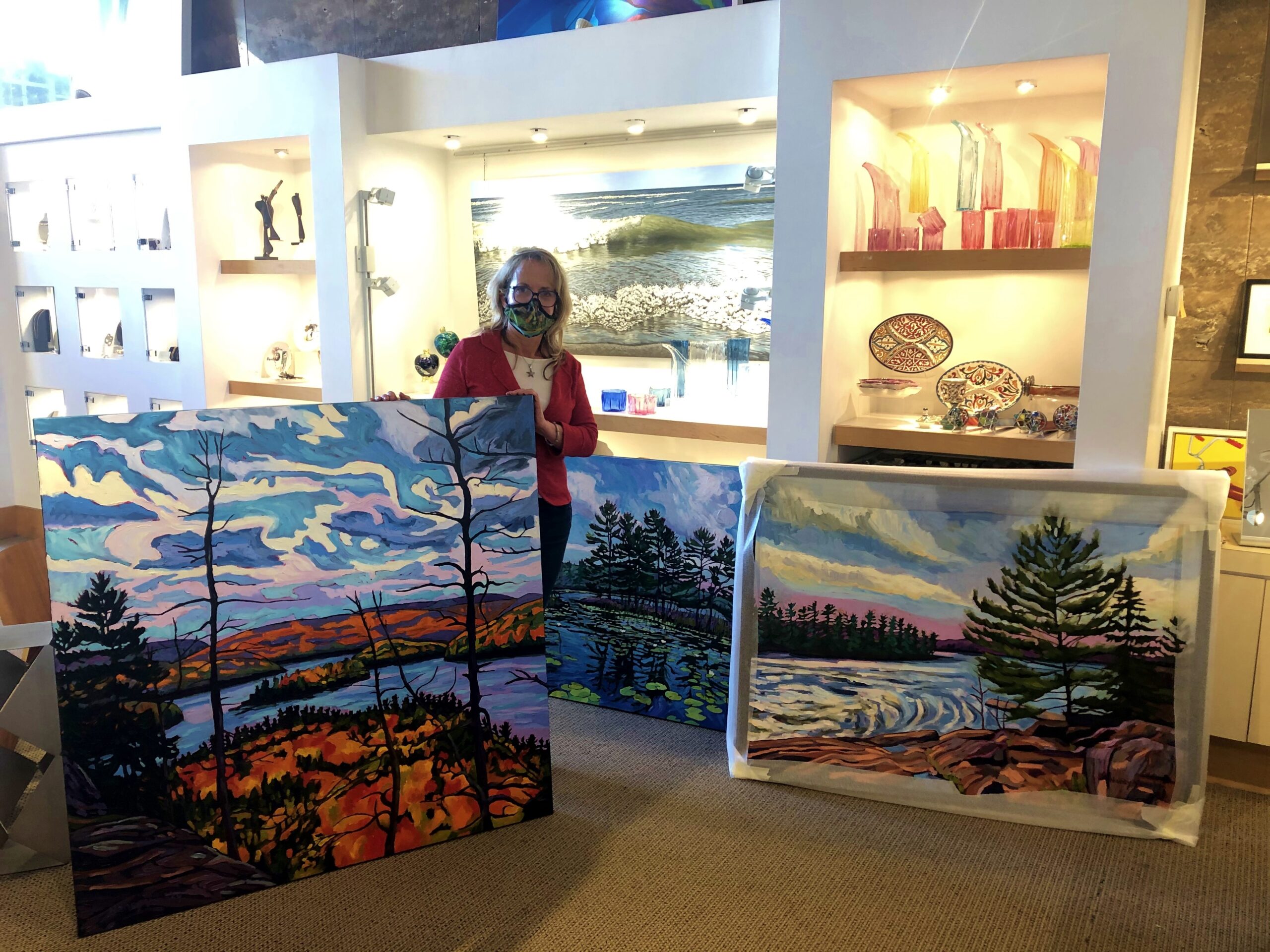 Recently, I have been thinking about Killarney and Killarney Mountain Lodge and wanted to create some work for the Lodge for next summer. Here is a Killarney sketch that I inked in on a 36" x 48" canvas. It is from a day last June where I felt so exhilarated doing a hike a Killarney Provincial Park .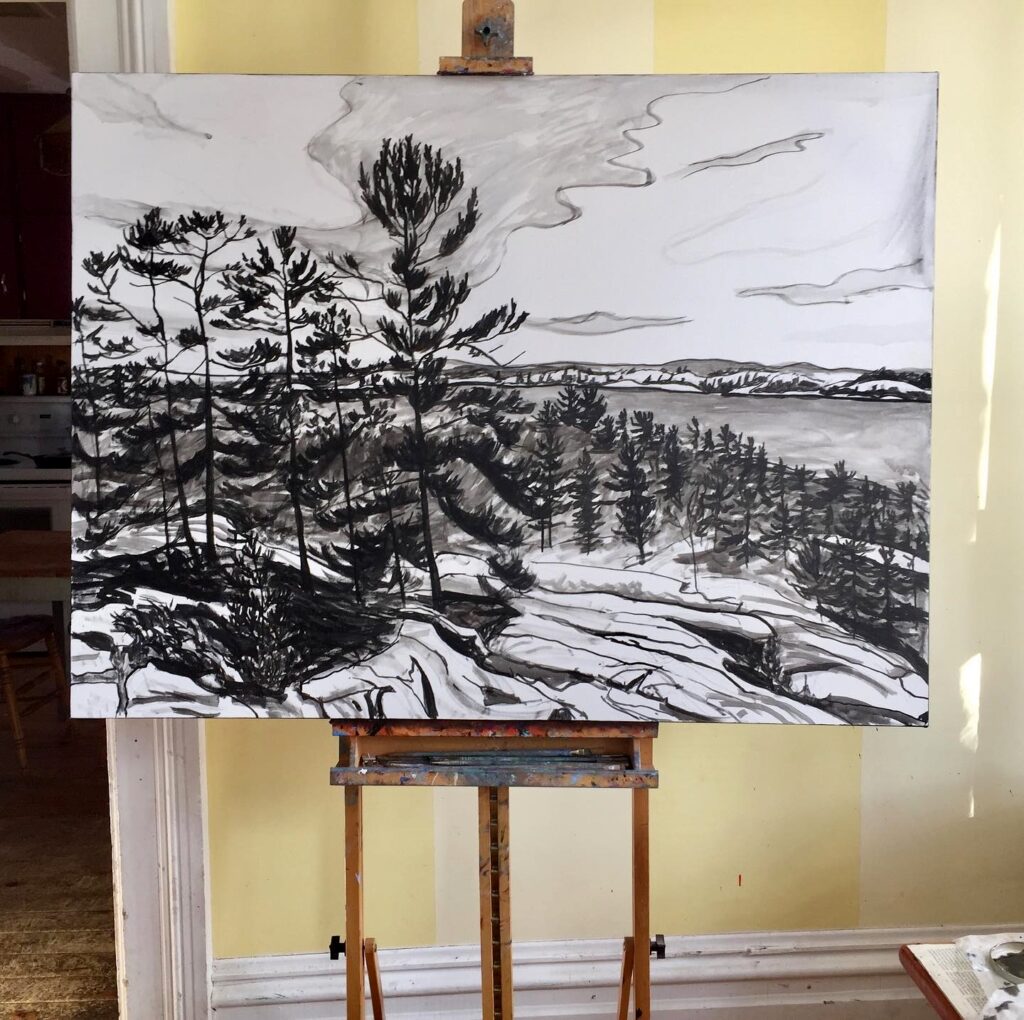 For Christmas, I gave my husband a gift of a getaway. We, including our daughter will be headed to a chalet on the outskirts of Algonquin Park for cross country skiing and dog sledding. Although I am not much of a winter person, I am trying to make the best of it and hopefully will get some beautiful winter painting references.
Let's hope for some bright sunny winter days that can help us enjoy the season more.